New Englanders bracing for mix of winter weather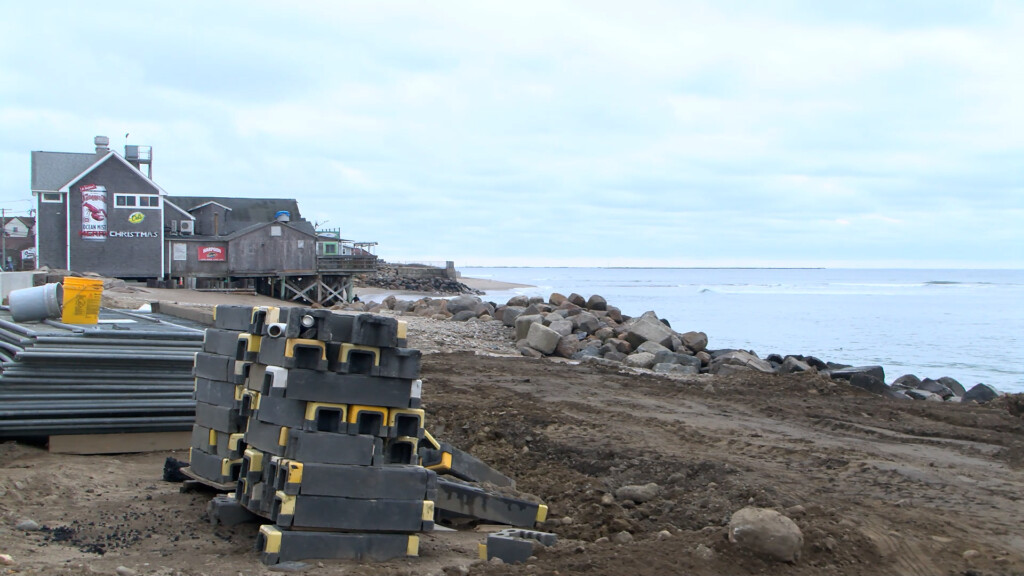 PROVIDENCE, R.I. (WLNE) — Ahead of a severe storm with strong winds and rain set to hit Rhode Island and the rest of Southern New England Thursday night, many people at Rhode Island T.F. Green International Airport hoping to reach their holiday destinations in time before the storm brings damaging winds across New England.
Airlines across the country announced cancellations because of the weather, Southwest said it's canceled nearly 13% of all its flights nationwide for Thursday and Friday.
As of noon Thursday, just four flights had been canceled, but many departing Thursday morning said they weren't taking any chances and tried to get out as early as possible before the storm.
"My mom is a little bit worried," Kenneth Velasquez said, who was flying out of T.F. Green to Colorado Thursday morning. "I think everything will be okay. Just gotta keep praying for the best. Hope we get there and have safe travels."
"Before I left had to do a little more preparation at home," Ann Smiley said, who was also flying to Colorado Thursday morning. "My daughter warned me about the weather coming into Colorado."
The storm has not only affected those traveling for the holidays. In South Kingstown at Matunuck Beach, a new sea wall is nearing completion.
It's being built to protect the houses and businesses in the waterfront area and will get its first big test with heavy wind and rain, set to bring plenty of waves to the community with about 250 residential homes and commercial businesses.
"I live in this area, and I think my house is fairly safe," said Rick Fiedler. "My biggest concern is always if that road washes out, I'd never be able to access my house without a boat."
Flooding is expected in the South Kingstown area, as a coastal flood warning is in effect, with the possibility of winds upwards of 50 mph in some areas, more than an inch of rain, and potential power outages as freezing temperatures move in across the area.
"Hopefully it won't flood but there going to be a lot of beach erosion," Fiedler said. "If you go down to the beach it will be up to the parking lot at times when you get a storm like that."