Severe thunderstorm warning in effect for northwestern Rhode Island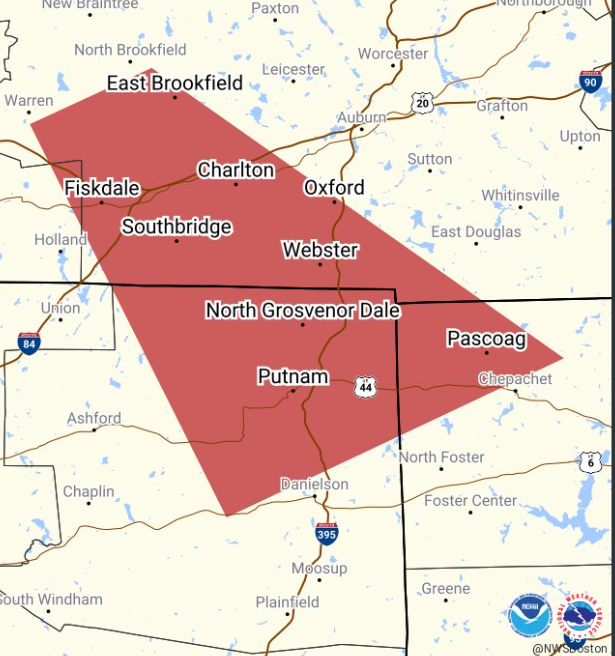 NORTON, Mass. (WLNE) — A severe thunderstorm warning is in effect for parts of Rhode Island Tuesday.
The warning issued by the National Weather Service is for parts of Northwestern Providence County, including Burrillville and Glocester.
Parts of Worcester and Hampden county is Massachusetts are also under the warning as well as parts of northeastern Connecticut.
The National Weather Service said hail could be seen in these areas, with wind gusts peaking at 50 miles per hour.
The current warning is in effect until 4 p.m.