Southwest cancellations continue Thursday, over 2K more flights canceled nationwide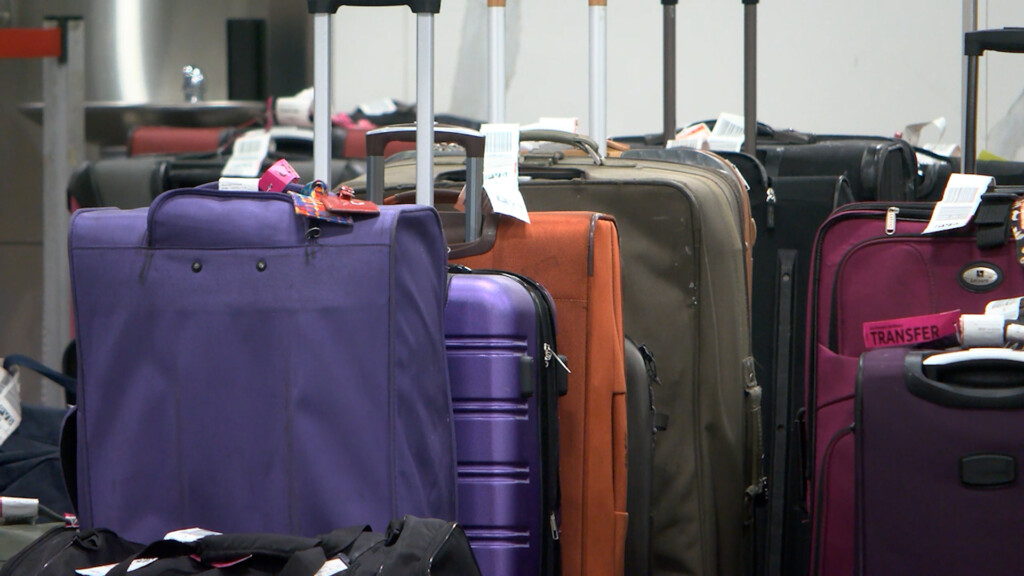 WARWICK, R.I. (WLNE) — Passengers are still seeing red Thursday at airports across the country, as flight cancellations continue to impact thousands of Americans traveling for the holidays.
That sea of red was not spared on the flight board for some Southwest Airlines flights out of Rhode Island T.F. Green International Airport either, as nine of the 13 Southwest flights out of the Ocean State were canceled — following along a nationwide trend of 2,364 Southwest flights canceled Thursday, and about 15,000 total in the past seven days.
"I'm scared when I go to Baltimore, [that flight] will be canceled or delayed," said Keisha White, who flew on a Southwest flight out of T.F. Green, with a connecting flight in Baltimore before reaching her final destination in Jamaica. "I don't want that. It's too much."
White is one of the thousands of frustrated flyers this holiday season not able to get answers from the airline that said it's had issues with its systems since last Thursday amid winter weather and high holiday travel volume.
"I've been trying to call to find out if [my flight is] canceled, and I've been on hold for four hours waiting for someone to pick up the phone," White said.
Earlier this week, the U.S. Department of Transportation said it will look into Southwest's issues and if the airline's cancellations were controllable or not.
Transportation Secretary Pete Buttigieg appeared on CNN Wednesday with a message to Southwest, saying the company will be held accountable for its actions, and the Department of Transporting will work to make sure this never happens again.
"Meltdown is the right word," Buttigieg said. "This is an unacceptable situation, and our department will be holding them accountable for their responsibility to customers."
In response to the approximately 15,000 cancellations and frustration from customers who missed out on holiday plans, Southwest CEO Bob Jordan issued an apology to customers.
"We're doing everything we can to return to normal operations, and also hear that I'm truly sorry," Jordan said.
Travel experts are also now advising those stranded to instead book flights on other airlines, and many flyers at T.F. Green in Warwick have attempted to do so in recent days.
But that's proven difficult for some, like White, who told ABC 6 News she can't get any of the time she took off of work back and is now left without many options if she can't make it to Jamaica on time.
"I wanted to change [my flight] but I couldn't because of work," she said. "This is when I get the time off, so I'm still worried about the connecting flight and what's going to happen there."