Study links chemical hair products to uterine cancer risks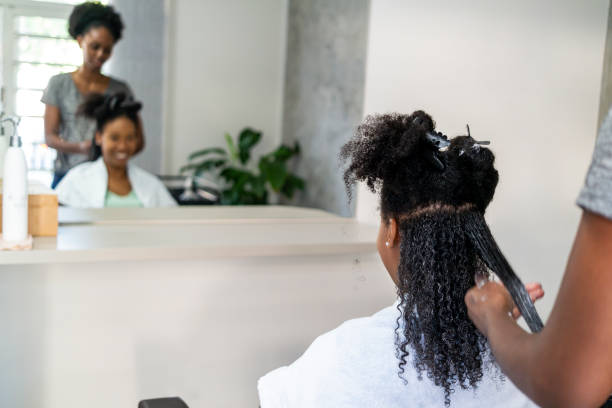 PROVIDENCE, R.I. (WLNE) — According to a recent study from the National Institutes of Health (NIHS), frequent use of chemical hair straighteners has been linked to increase risk for uterine cancer.
The NIHS led a study following nearly 34,000 women aged 35 to 74 over 11 years.
The report from October 2022, shows 60 percent of participants who used straighteners in the previous year self-identified as Black women.
Research showed exposure to chemicals found in hair relaxers significantly increased the risk of developing uterine fibroids, early puberty, low birth rate, early menopause and cancer.
Some of the harmful chemicals commonly found in these products include:
Lye

Guanidine hydroxide

Sodium hydroxide

Formaldehyde

Petroleum distillates
The report further states Black women may be disproportionately affected due higher use of hair relaxers.
Rhode Island Attorney Peter Gemma says previous studies have shown health hazards associated with chemical hair products, but this is the first that links them to uterine cancer.
Gemma's firm specializes in product liability cases and will be representing women who have developed cancer from using hair relaxers.
Gemma further stated, "The findings of this report are a cause for concern among many [women] and other people of color who often use hair relaxers to style their hair."
Here is a list of companies that may be included in the coming lawsuit:
Motions
Dark & Lovely
Soft & Beautiful
Optimum Care
Crème of Nature
Just for Me
Olive Oil Relaxer
Organic Root Stimulator
Brazilian Blowout.
To learn more about the hair relaxer lawsuit and eligibility, visit Gemma Law Associates' webpage.