Man arrested for allegedly threatening RIPTA driver with weapon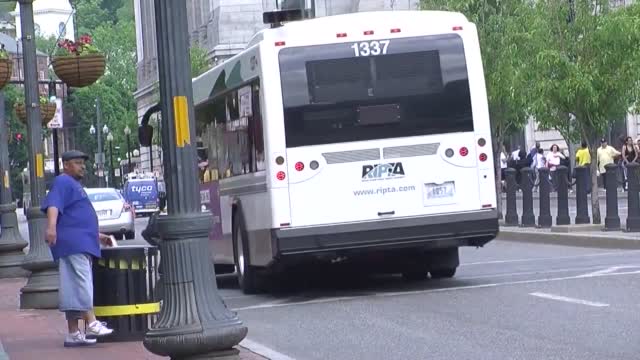 PAWTUCKET, R.I. (WLNE) — A transit union is now calling on better protection for workers after Pawtucket police arrested a passenger who allegedly threatened a bus driver with a weapon last week. 
Nick DeCristofaro, of ATU Local 618, said John Lebeau was working his shift Friday for the Rhode Island Public Transit Authority when a passenger entered his bus without a mask. 
Police said the passenger, Carlos Flores, 36, allegedly was swearing at the driver and pointed to a firearm in his waistband when asked to leave.
Other passengers waved police over to the bus. Once police arrived, they saw the Lebeau pinning Flores against the window.
Police noticed what appeared to be the handle of a firearm in Flores' front waistband. Flores then told police that it was a BB gun.
Flores is charged with felony assault by use of something similar in appearance to a firearm, possession of a firearm prohibited, disorderly conduct, and failure to answer a summons.
In a statement, ATU International President John Costa said, "Bus operators aren't being protected."
The Amalgamated Transit Union hailed Lebeau as a hero and called on RIPTA to improve protection for their workers and riders. 
"The radio didn't work on John's bus. We don't even know if the cameras were working. While RIPTA installed operator barriers after we demanded them, they have been quick to blame and discipline our members for incidents on buses," explained DeCristofaro.
He said RIPTA should be "focusing on improving protection for their workers and riders."