'It's okay to change your mind,' parents change course on keeping kids home from school
Although they ultimately decided to send their kids to school, the Wittmann's still don't fully agree with all LPS mandates and policies.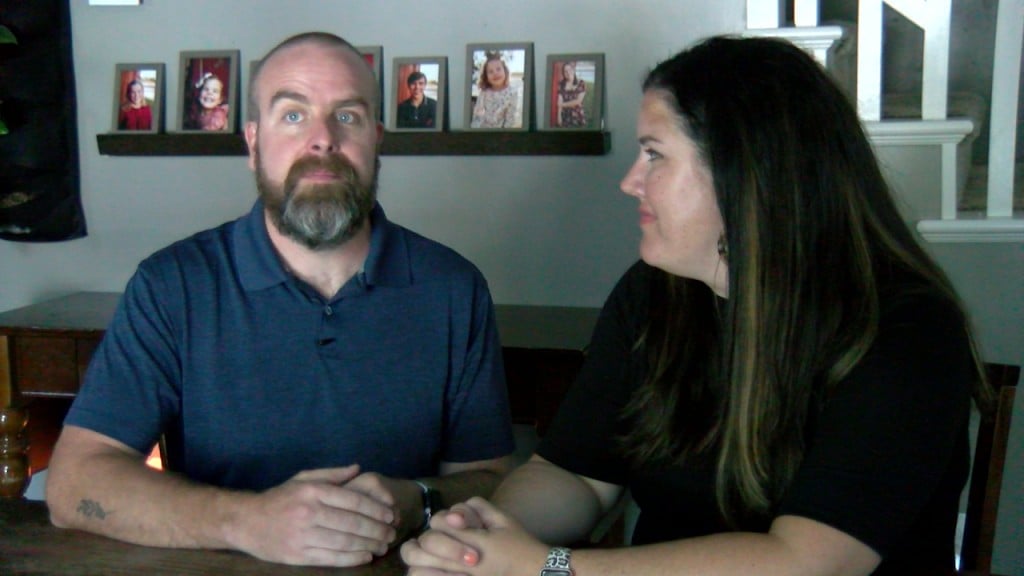 Back in June, in an interview with Channel 8 News, Mike and Amanda Wittmann said they were prepared to keep some of their seven children home from school after Lincoln Public Schools announced their mask mandate for all students.
The couple's argument was based on the realistic ability to have young students wear masks all day long, as well as that a mask mandate isn't one-size-fits-all.
"Most of what's happening is not based on a desire to see what's best for students but a desire to shift liability," Mike Wittmann said in June. Today, his opinion remains much of the same. However, Mike and his wife ultimately made the decision to send their students to school, rather than keeping them home.
Amanda Wittmann says for their older children, the decision to do remote learning or go to school was up to them. The younger children – a fifth-grader, second-grader, and kindergartener – all began school from home.
But after the couple learned their youngest child had gotten into LPS pre-school, which they applied for in January, they weighed the pros and cons for the other kids.
"I realized things were much more relaxed than maybe the mandates make it sound to be," Amanda says.
"For us, it was a decision of the costs or negative outcomes of the masks were not, in reality, more than the positive benefits of them being in a classroom environment with their peers," Mike adds.
Although they decided to move forward with placing all their kids back in school, they still have reservations about many of the district's mandates and rules.
For example,  the couple says that just two days after starting pre-school, they received a notification that their daughter would be required to wear a face mask to school, after originally being told pre-schoolers were exempt from the mandate.
"WHO guidance that came out on Friday says that children under 5 should not wear masks, it doesn't say they don't have to, it says they should not wear masks based on missing developmental milestones, causing psychological distress and things like that," Mike says. World Health Organization guidance on masks can be found here.
Ultimately, the Wittmann's hope that they can be a voice for those who can't speak out against the district policies. They also hope the district will be open-minded with new research and guidance that comes out and be open-minded.
"We as parents will continue to pursue decisions that make sense based on actual risk and cost-benefit analysis," says Mike.
"Whatever happens, happens, if things increase, decrease, I don't know we're trying to be pretty flexible and hold everything with an open hand and evaluate each student's needs in a non-pandemic school year.," Amanda says.