Kevin Miller Enters a Not Guilty Plea to Wife's Murder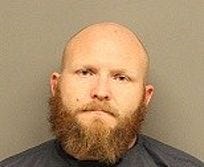 Posted by: KLKN Newsroom
8@klkntv.com
Kevin Miller, a Lincoln man who was arrested in connection with his wife's murder in December, entered a written plea of not guilty. He has waived his rights for a preliminary hearing.
Miller faces six charges, including first degree murder, use of a firearm and disposing of human remains.
His wife, 28-year-old Kelsey Miller was found dead in a storage unit in Lincoln on December 7th. She died from blunt force trauma and a gun shot wound to the head.
Miller's next court hearing will be in two or three months.