Lancaster County averages over 100 new COVID cases daily
Lancaster County will remain at the risk dial elevated orange for the week in response to the steadily increasing cases and stress on local hospitals.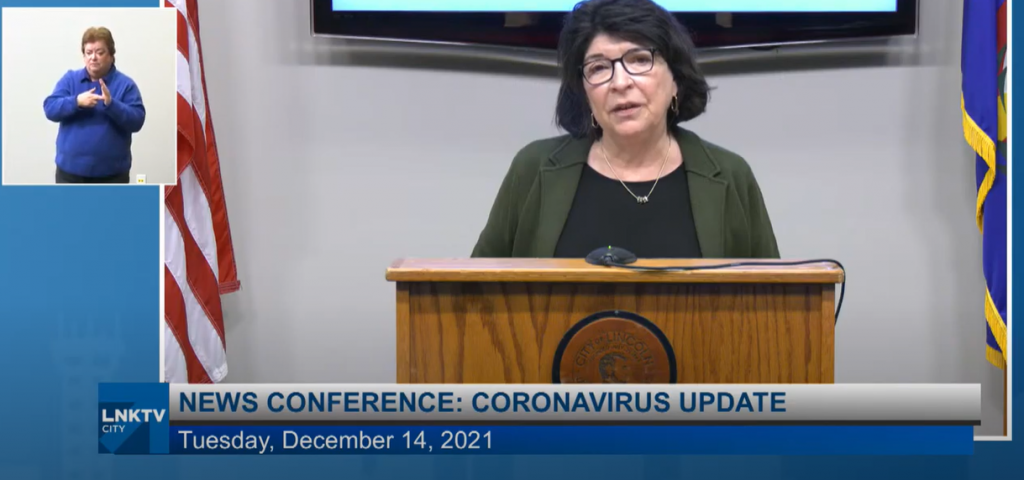 LINCOLN, Neb. (KLKN) – According to Lincoln-Lancaster County Health Department, Health Director Pat Lopez, Lancaster County's hospital situation remains critical with more than 100 patients hospitalized for COVID-19 per day.
Since November 1st, Lancaster County's 7-day rolling average has fallen at or above 100 new cases every day and Lancaster County has lost 11 residents to COVID-19 since the beginning of the month.
About 64 percent of people hospitalized in Lancaster County for COVID-19 are from the area.
Due to the strain on the local hospitals with consistently elevated cases, the risk dial will remain in elevated orange.
It is believed that the increase in cases throughout the area is in direct response to Thanksgiving travel, officials state their concern for another increase following the holiday season.
The latest vaccination data shows a recent uptick in residents being vaccinated, averaging about 3,300 doses a week over the past four weeks.
Derek Vance, President of CHI Health St. Elizabeth and Nebraska Heart states, "our emergency room has become a holding department for patients waiting for hospital beds. At times, half of our ER rooms are being held with patients being held over because they are too sick to be sent home and there are no beds available in the hospital. In fact, patients are often in the ER multiple days waiting for a hospital bed to open up."
According to Russ Gronewold, President and CEO at Bryan Health, of the 80 individuals hospitalized for COVID-19, three-fourths of them are unvaccinated and those who are hospitalized but have received boosters are all immunocompromised.
According to healthcare officials, ICU and PCU units have been completely full for months and every day hospital staff must make choices about who is critical enough to receive care and who cannot.
The age breakdown on ventilators skews much younger than ever before with no patients who have received boosters currently on breathing assistance. To alleviate the stress on the hospital, Bryan Health has transitioned to surge staffing which means additional staffing is done with overtime, mandatory extra shifts, and aid from about 100 traveling nurses.
Health officials urge the public to get vaccinated and if you're eligible, to receive a booster.