LES crews returning home after helping restore power to Floridians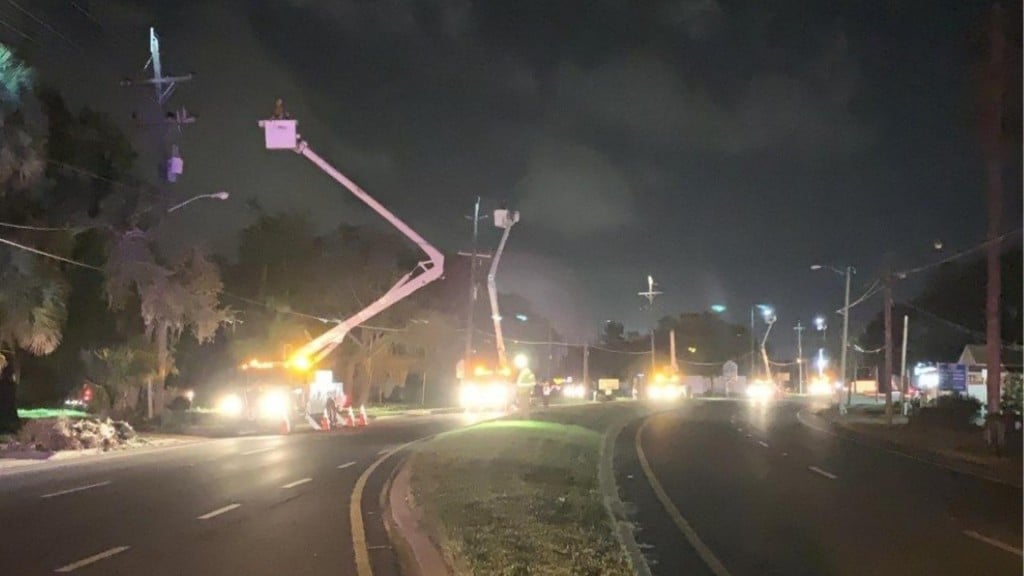 LINCOLN, Neb. (KLKN) – Lincoln Electric System crews are returning home after helping restore power in Florida.
Hurricane Ian made landfall in Florida on Sept. 28 as a Category 4 with sustained winds of 155 mph.
Three crews composed of 20 employees left for Florida on the same day as Ian arrived and reached New Symrna Beach two days later.
SEE ALSO: Lincoln Electric System sends crews to Florida for storm relief
Those crews will return to Lincoln on Friday, according to a post on Twitter.
LES crews were released from their mutual aid assignment earlier this week and are on their way home! We are proud of their efforts and look forward to welcoming them back to Lincoln tomorrow afternoon. #PublicPower #PoweringLNK #MutualAid #FLPublicPower #CommunityPowered pic.twitter.com/GNh6yfIAc3

— Lincoln Electric Sys (@LESupdates) October 6, 2022
Other Nebraskans have also made their way down to Florida to assist in restoration efforts.
Union College International Rescue and Relief students left for Florida on Sunday to help residents clean out damaged homes and remove downed trees.
SEE ALSO: Union College students to assist in Hurricane Ian relief efforts