Lincoln children with disabilities get help moving around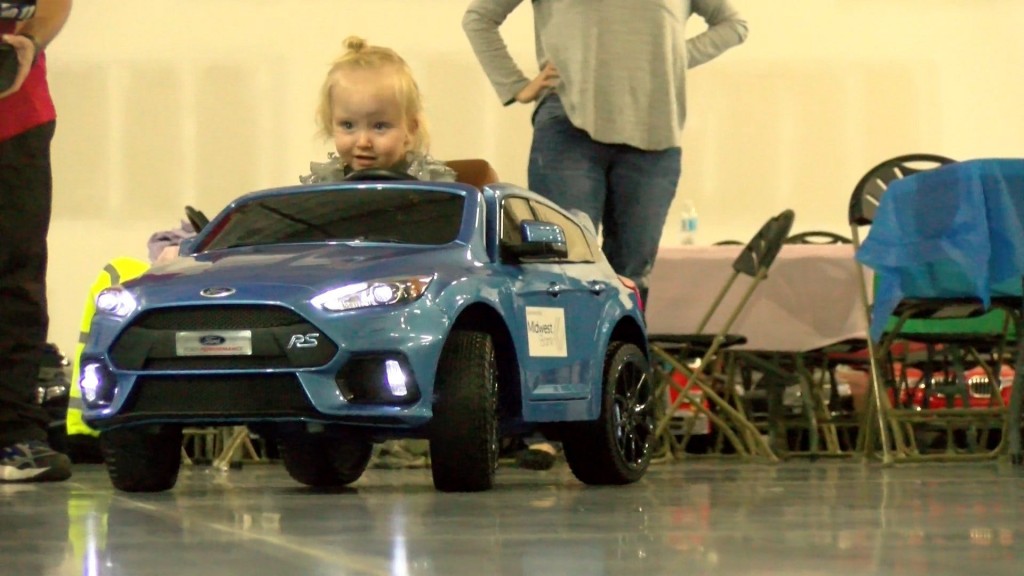 Posted By: Alden German
agerman@klkntv.com
Children love to play and be outside, but for children with disabilities and cannot walk; it can be difficult not only to play, but make new friends.
That's why some in Lincoln are working hard to give every child an opportunity to play.
"We have a little playhouse in the back and she can't go over there without me carrying her, so this will give her more mobility and an easier access to do things that most kids take for granted being able to do," said Jordan Graham, mother of a daughter with disabilities.
For parents like Jordan, seeing her two-year-old daughter Regan be unable to play like other kids is upsetting.
Today, she and two other families got some much needed help.
Miniature electric cars were donated by the Rolling Hills Trading Company, but they needed to be modified to suit the children's needs.
To modify them and get them ready the Madonna Research Institute, partnered with "SMILE" Center and UNL engineering students.
"Every kid is very different. Some might have more control than others; maybe their left arm or their right arm," said Dr. Chase Pfeifer of Madonna and a UNL engineering professor. "The list of possible disabilities is quite long so that's why there is no cookie–cutter solution for these vehicles going out the door."
For parents, seeing their children's faces light up is an unforgettable experience.
"Giving her more freedom to be independent and go where she wants to go without having to come to us to take her places was an amazing feeling," said Graham.
The sweet new rides might also help in developing new friendships.
"It's kind of the stigma of little kids being in a wheelchair, but I think if she's in a vehicle it'll just make it easier for kids to come up and be really excited to meet her."
Other children with disabilities were also there to pick out their new rides and eventually get fitted for them.
The youngsters who got their cars today were notified and fitted just last week.
This is a fairly new project of Madonna's. They've given out half-a-dozen other cars in the last couple of years, but hope to expand that in the future.
With the new cars, the children will not only ride around in style, but also gain some much deserved independence.
They also raised money so they could help future kids. Enough money was raised to help modify seven additional cars for children. If you'd like to donate you can do so by clicking here: http://www.smile-center.org/donate.html