Lincoln community helps replace local 'Freedge' after vandalism incident
The Freedge was vandalized two weeks ago, but the community stepped up to get it running.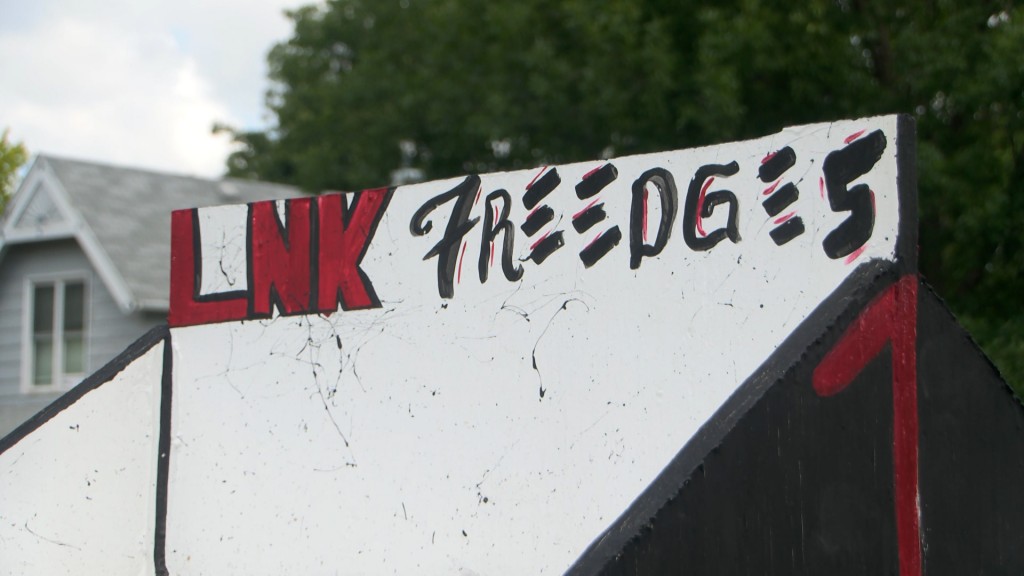 LINCOLN, Neb. (KLKN) – One of Lincoln's free community refrigerators was vandalized nearly two weeks ago.
"The enclosure was sideways, the fridge had been turned up cold, the door had been ripped off," founder Cris Petersen said. "It was just completely destroyed."
The refrigerator near north 33rd street is one of the busiest locations in Lincoln.
There are currently two running refrigerators in the community. The "Freedge" project is all apart of a nationwide effort to help end hunger and food insecurity. Each Freedge is open 24 hours, and is stocked with grocery items like meat, milk, cheese, fruit and more. It is all free to the public.
Petersen said the community helped turn a negative into a positive.
"Within 24 hours, we had people just coming out of the wood work," Petersen said. "They brought us a brand new fridge exactly like the one we had before and then someone brought us a ring doorbell so that we can monitor the security for next time."
There are plans to open two new locations and eventually a pantry in the future.
"We knew that we could count on them, and they were just as upset as we were," Petersen said. "They weren't just saying that's terrible. They were saying what can we do to fix this and make it right."