Lincoln community mourns Atlanta shooting victims with candlelight vigil
Over 50 people gathered at the Tower Square on Thursday to honor those who died in the Atlanta spa shooting.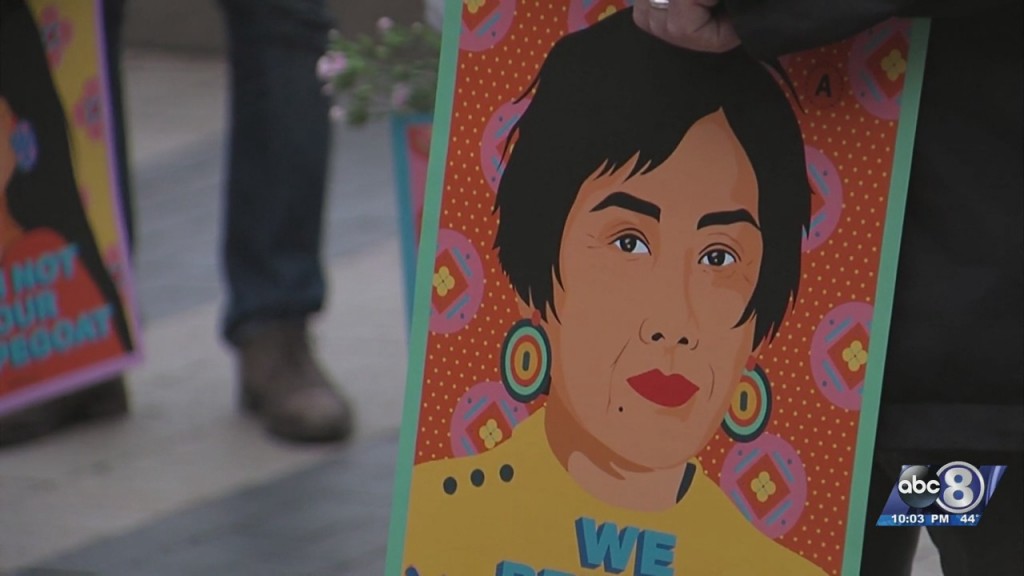 LINCOLN, Neb. (KLKN) – Its been more than a week since eight people lost their lives, including six Asian women in the Atlanta spa shooting. The Lincoln community came together on Thursday to honor those victims. The Asian Community and Cultural Center held a candlelight vigil downtown on 13th and P Street.
"Anytime this kind of stuff happens, I feel like it's absolutely tragic," attendee Daniel Justice said. "Words don't express."
Several speakers gave their condolences to the victim's families, as well as the Asian community.
"They had hopes and dreams and each of their lives had tremendous value," Lincoln mayor Leirion Gaylor Baird said.
The vigil drew over 50 people. Those in attendance prayed, mourned and shared stories.
The Atlanta shooting sparked conversations about the treatment toward Asian Americans. Throughout the pandemic, Asians have been the target of hate crimes. Several people blamed the group for starting the coronavirus. Asian Community and Cultural Center executive director Sheila Dorsey Vinton shared an example of the discrimination her Asian friends have faced.
"A man, his wife and his child walked up, spit on her and walked away," Dorsey Vinton said. "All three of them were laughing. That kind of thing has happened in Lincoln, Nebraska."
Hate crimes against Asian-Americans have rose nearly 150 percent in major U.S. cities. The Lincoln Police Department encouraged everyone to report hate crimes.
"We recognize that no matter where those acts of violence occur, whether they're in our community or across the country, they deeply affect our community members," Lincoln Police Acting Assistant Chief of Police Michon Morrow said.
Lincoln community members said hate has no place in Nebraska.
"This is the kind of city I want to live in," Justice said. "We're here to support each other."
You can see the vigil in the video above.