Lincoln doctor facing two felony counts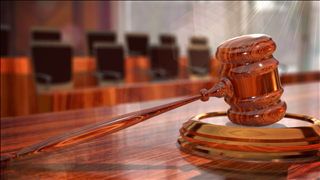 According to Federal court documents a Lincoln doctor has been indicted by a grand jury.
Jeffrey Fraser is facing two felony counts.
The U.S. District Court of Nebraska documents say that Fraser used patients and employees to obtain Hydrocodone and Oxycodone for personal use.
The second felony count claims, while he was addicted to the drugs he had a .38 caliber Smith and Wesson revolver.
According to the documents filed these incidents took place between March 2014 through Jan. 2018.
Fraser owned a family practice near 70th and Van Dorn St.
These charges carry with them a prison sentence of up to 14 years in prison, if convicted.
Other documents from the DHHS say Dr. Fraser was put on probation and censured because he didn't keep adequate records, and showed a pattern of negligence and unprofessional conduct.
Those punishments run through September of this year.