Lincoln Elementary School Shows Off New Features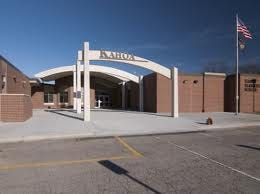 By: Cole Miller
CMiller@klkntv.com
A North Lincoln elementary school is showing off its newest features.
The all new entrance at Kahoa elementary welcomes students and staff.
There's also a new main office, walls throughout the hallways and fresh paint. A 3,000 square foot addition will help expand the 5th grade classrooms. Principal Russ Reckewey says, "it's been a great, great opportunity for our teacher and our students to come to a renovated building that looks like it's in the 21st century."
Kahoa has about 540 students with more expected this coming year.
Classes were held out at the Abbott Sports Complex while the remodeling took place.