Lincoln Fire & Rescue: Home near 32nd and R unlivable after fire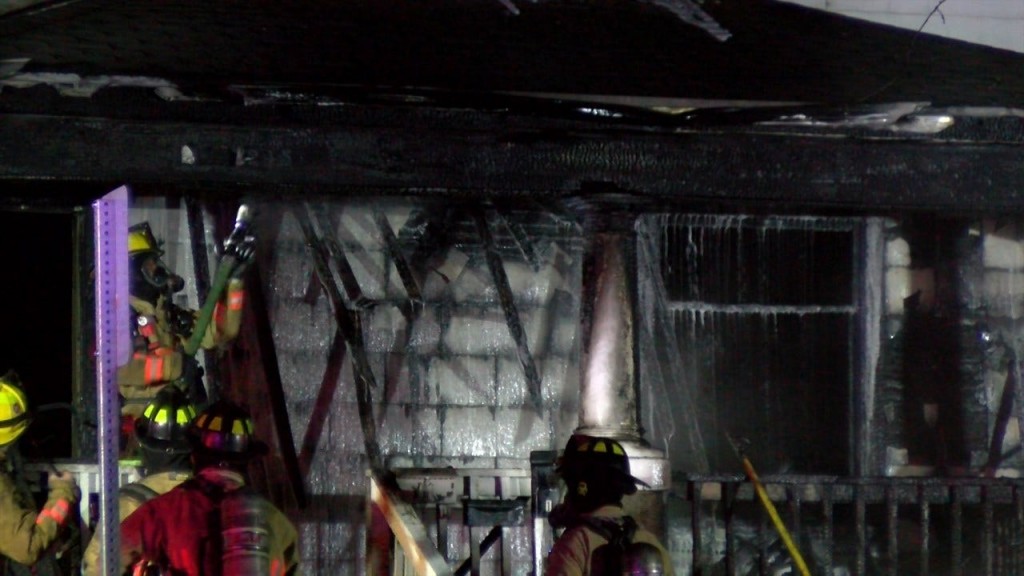 Lincoln Fire and Rescue says a home is unlivable after a fire just after midnight on New Year's Day.
It happened near 32nd and R streets.
Crews were called to the scene around 12:06 on reports of a fully engulfed porch, and people trapped inside.
Upon arrival they were able to attack the fire and put it out in under 10 minutes, but it wasn't before the blaze caused $40,000 in damage.
A witness gave their account of the incident.
"My son's friend was coming over to wish us happy new year, and he started banging on the door, he was with his little sister, and i heard him yelling 'fire fire fire' so i came outside and saw the flames, immediately grabbed my cell phone and dialed 911, ran over there and was trying to help people get out, making sure everybody got out as fast as possible. Unfortunately I wasn't able to get up to the door because the flames just went that quick," neighbor Jonathan McHenry said.
LFR says the home suffered extensive damage to the interior, including furniture and walls throughout the home.
Fortunately, everyone was able to get out safely, but will be displaced for some time.
The Red Cross is tending to the residents.
No injuries were reported.
Lincoln Fire and Rescue says the fire was caused by fireworks, shot off by an unknown party, that went underneath the porch and ignited the fire.
The Salvation Army has provided a place for the man to stay as officials continue to investigate.