Lincoln man speaks out after being detained by Omaha Police during a protest
Jazari Kual was detained by OPD on Saturday night during a protest. He says he was a member of the media.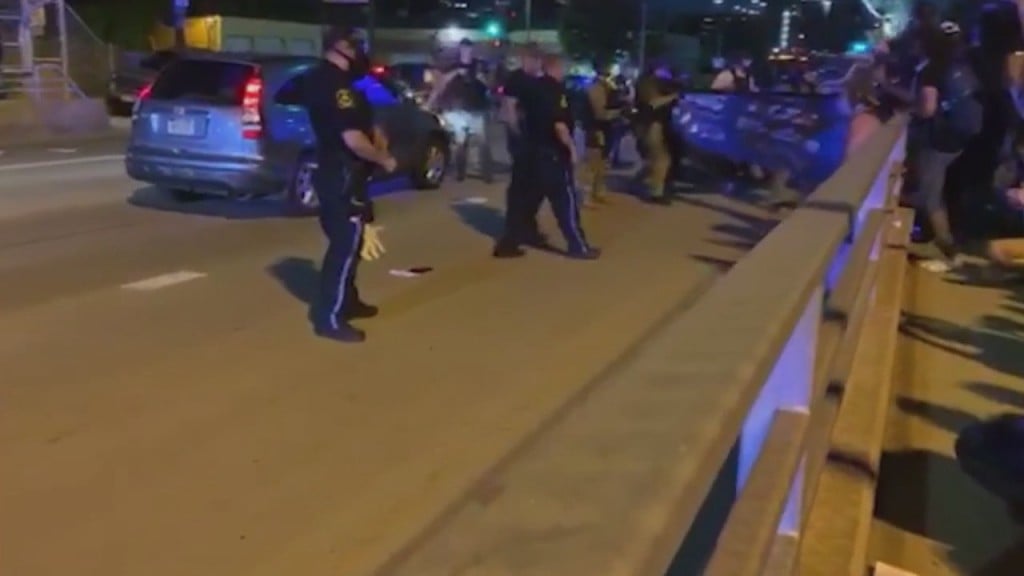 Omaha police said 75 to 100 protesters were taken into custody Saturday night after obstructing a road. It all happened at Turner Boulevard and Farnam Street.
Protesters were out in hopes of seeking justice for James Scurlock, a 22-year-old black man who was shot and killed by James Gardner, a white bar owner during May. Participants were also trying to bring awareness to the protesters in Portland, Oregon, who have been protesting for over 50 days.
Kualdom Creations reporter and CEO Jazari Kual was detained during the protest for over an hour.
"I had my media badge on," Kual said. "I had everything on me. I had my company T-shirt, all of that stuff, all of that stuff on me, but they didn't believe I was media."
Authorities released Kual after they entered his name in a Google search and received multiple phone calls from his media company, pleading to let him go.
Kual along with other media members and a legal observer were detained by zip ties. Among the protesters were minors and even Mark Vondrasek, who is running for a seat in District 9 of the Nebraska Legislature. He was tackled by police officers.
Kual said there was no extensive damage done to any businesses, and the protesters weren't trying to obstruct traffic.
"People are out there demanding justice for those who have lost their lives and been erased from this planet due to police brutality and violence," he said.
Our media partners in Omaha said many parents are still waiting outside the jail to pick up their children, and that only cash is being accepted for bail at this time. The corrections system had an IT issue this morning that made processing and releasing protesters  difficult.