Lincoln middle schooler spreads kindness and finds herself in principal's office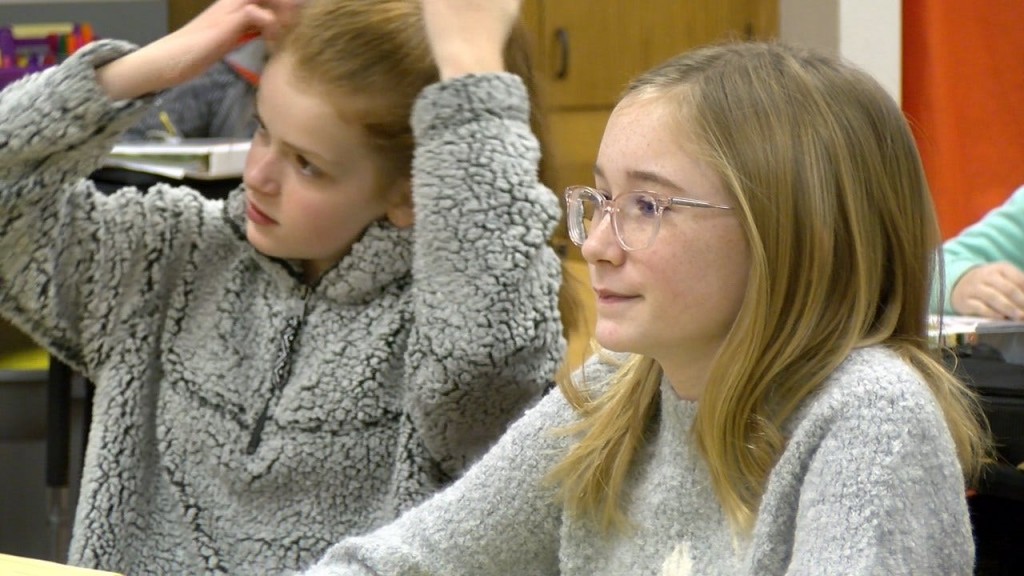 You will probably find Scott Middle School student Lyla McConnell with her nose in a book or writing stories…
But last Tuesday the sixth grader found herself in the principal's office.
"At first I got called to the office and was like oh no am I in trouble?" Scott Middler School er Lyla McConnell said.
McConnell wasn't in trouble at all, in fact she was being rewarded.
Before Christmas break the middle schooler approached her language arts teacher about writing out cards to senior citizens in the community.
The entire class participated, creating more than 100 cards, all of which McConnell delivered to a retirement home in Lincoln.
"One said that it lifted her spirits and I just thought that was really nice and it made me happy."
McConnell teacher was so touched by the sixth graders kindness she wrote up an excellence report.
It's a note detailing what the student did, which is then passed on to principal Marco Pedroza, who then called the student down to his office.
"I love the opportunity to have students come down to my office and give them the surprise of an excellence referral and then calling home parents are always so grateful to hear the great things their kids are doing," Scott Middle School Principal Marco Pedroza said.
McConnell was the first student of the new year to receive an excellence referral and one of only five to get one since the program began last year.
The sixth grader was given the excellence referral and a pillow with the schools mascot on it.
While McConnell is not one for attention, she hopes her actions inspire other students to spread kindness.
"I really hope that other kids do stuff like this cause a little goes a long ways and you can always spread kindness," McConnell said.
Because for this sixth grader it wasn't about the reward, it was all about spreading smiles.