Local experts team up in the fight against COVID-19 symptoms
Local doctors have developed a series of herbal solutions that boost the immune system when facing viral infections such as COVID-19.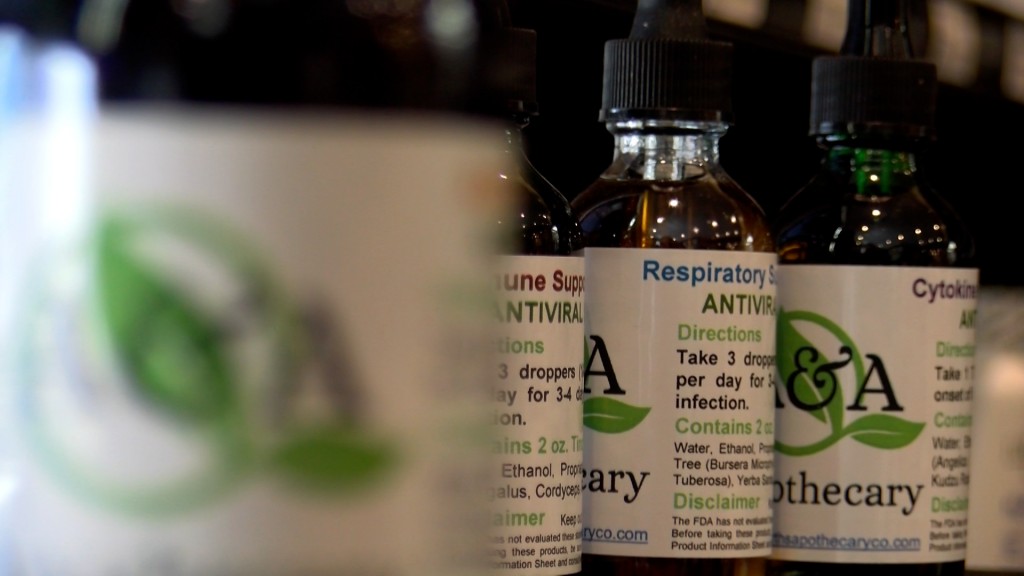 Editor's note: after publication this article was edited for clarification. 
A Lincoln pharmacy, Pharmacy Solutions, has teamed up with a local doctor and scientist to carry a new supplement.
The pharmacy is now carrying a series of four herbal solutions, called tinctures, created by experts at A & A Apothecary. The four tinctures all have specific functions that support the immune system in the event of a viral infection, much like the flu or coronavirus, said Dr. Amanda McKinney, one of the developers.
McKinney says one of the tinctures helps prevent viruses from replicating, while another has properties that can help reduce a cytokine storm, which is what results in respiratory distress and the need for ventilation for some COVID-19 patients.
The plants and herbs chosen for the tinctures are based on the scientific and medical literature that supports their medicinal properties.
"There's also a lot of animal and in vitro studies that have shown that some of the plant extracts we chose were effective against the SARS virus from 2011," McKinney said.
Pharmacy Solutions told its clients about the supplement last Friday. By Monday, they had sold out of it.
Lyndell White, a pharmacist at Pharmacy Solutions, says the feedback from customers who have COVID-19 have been positive.
"A mother had called back and let me know her child had been diagnosed with it, and day three of taking the tinctures she felt like a new person, and her oxygen meter came off and shes on the mend," White said.
McKinney and co-developer Andrea Holmes say they are not claiming to have found a cure for the coronavirus, and warn customers that the products are not FDA-approved.
"This is really something just to help the patients immune system to work more efficiently" McKinney said.
While the race is on to find one, federal and local health officials have repeatedly said there is no known cure for COVID-19, and only a few experimental treatments.
"There is nothing that has been proven to work right now," Dr. David Quimby, an infectious disease doctors at CHI Health, told  Channel 8 Eyewitness News on Tuesday. "There are various ongoing study trials, and we might actually have a good answer for that in the upcoming weeks or months."
Holmes says it can take years for supplements to get approved by the FDA, and she encourages people not to ignore anecdotal evidence.
"A lot of times herbal medicines are starting out with anecdotal evidence," she said. "And then once the evidence really starts to accumulate that's when attention is being paid to full blown studies and double blind clinical trials"
White says this is what compound pharmacies work hard to achieve.
"This is where we shine and we want to be that resource for the patients and the providers," she said.
Pharmacy Solutions is selling the product in two packages. The smaller one, four 2 ounce bottles, is priced at $95 and the larger, four 4-ounce bottles, at $150. They say people should consult with their physician before trying any new medical product.
For more information, you can visit the A & A Apothecary website here.