Lincoln Police and Dunkin Donuts team up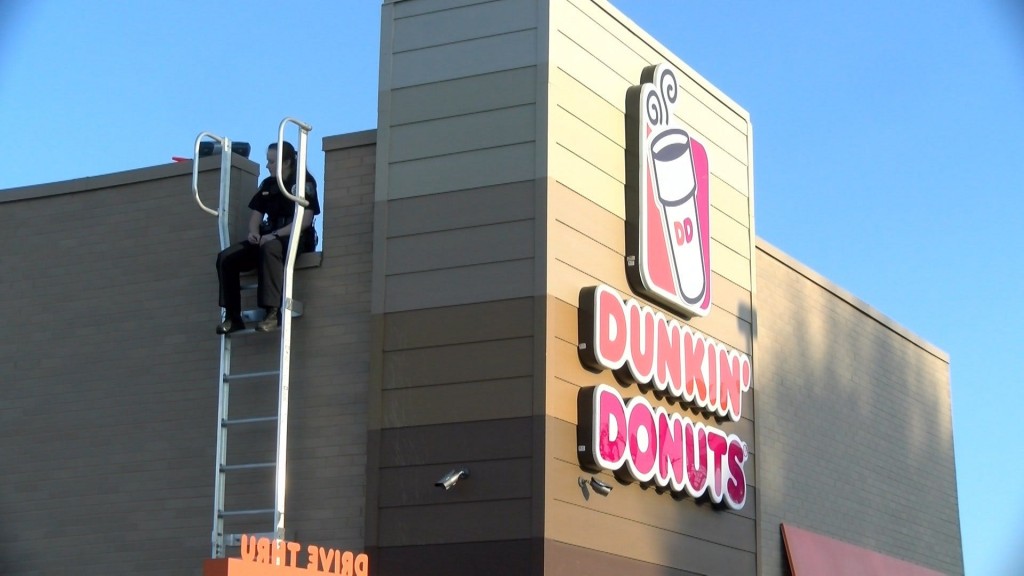 UPDATE:
"Today we're doing Cops on the Roof to raise money for the Lincoln Police Department and the Special Olympics," said Kari Blessing with Dunkin' Donuts.
Officers and deputies in Lincoln embraced the cops and donuts stereotype for a good cause this morning, climbing atop three Dunkin' Donuts locations across the city. It's Nebraska's first annual Cop on a Rooftop fundraiser. All the money raised will go to the annual Law Enforcement Torch Run, which raises money for the Special Olympics.
"I think everybody's been very supportive and the community has been donating," said Ofc. Lynette Russell with the Lincoln Police Department.
Gail Tudor, a retiree who bowled with the Special Olympics for years, showed up to help.
"They give us money and we give free coupons for the free coffee," she said.
She added she's thankful for the community support and the friends Special Olympics gave her.
"It gives them a chance to participate in athletics and to exercise and to be part of a team and to meet friends," she said. "It's a very wonderful organization."
Dunkin' Donuts has been doing this in other states for some time. They will be donating $1,000 to the torch run. If you didn't make it but still want to give, click here.
---
Lincoln Police and Dunkin Donuts are teaming up for a special cause this morning.Today there's going to be some unusual police activity.
In fact, you may spot Lincoln Police officers on this rooftop behind me; it's called the first cop on a rooftop fundraiser and it kicks off at 6 a.m.
Officers will race each other on the roof of the donuts shop to raise money and awareness for  the Special Olympics of Nebraska.
Dunkin Donuts will also make a donation to the fundraiser by giving $1,000 from all 14 locations across the state.
If you want to watch police race or make a donation; you can head to any Dunkin Donuts.
Anyone who makes a donation will receive a free medium hot or iced coffee.