Update: Lincoln police search for robbery suspect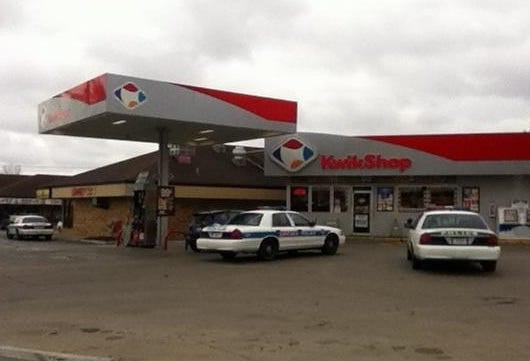 By: Ashley Harding
Police tell us it's the fourth robbery at a kwik shop store in Lincoln in just a couple of months. They say in this case, they have a good description of the car he was seen leaving in.
It was just before 11:00 this morning when police say a man walked into the Kwik Shop on North Cotner and Holdrege. They say he pointed a gun at the clerk and demanded cash. Joel Davies volunteers at the book shop across the street. He says he was at that same store only minutes before the robbery.
"It just kind of surprised me. I was thinking to myself, what if I was there when it happened, you know," said Davies.
Police say the clerk handed over the money and the suspect took off in a car. A dog was brought in, but the robber was long gone.
"We have a description of a black male with all dark clothing on. He had a mask over his face. He left in an older white cadillac with no plates on it," said Captain Joseph Wright.
Lincoln police say shortly after the robbery, they pulled over a car near 48th and O street. They say it matched the vehicle's description, but they soon figured out the person driving it wasn't involved in the robbery.
Police are continuing to search for the suspect. For those who live and work nearby, the sooner he's caught, the better.
"I hope this was just kind of a one time thing. I hope they don't come back around anymore," said Davies.
This is an ongoing investigation. If you have any information, call Crime Stoppers at 402-475-3600.