Lincoln Restaurant Closing Its Doors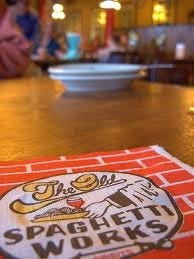 By: Cole Miller
CMiller@klkntv.com
An iconic downtown Lincoln restaurant is closing its doors at the end of this month.
So what does it mean for it's most dedicated patrons?
That restaurant is Lincoln's very own spaghetti works. Ever since they've opened their doors in 1980, they've made a lot of friends and they say it's a little bittersweet to see them go. "I can make pasta at home but nobody does it like spaghetti works!"
Lisa Cunningham better get out her pots and pans, at the end of this month, Spaghetti Works in Lincoln will close its doors for good…"this is like a landmark for Lincoln! I'm sad to see it go," says Cunningham.
And she isn't the only one, Tina Finstad says, "kind of sad! yeah, we just found out. I just happened to see it because we were looking to come here this weekend and we always have to stop in here if we can."
For others, like Shannon Palik and her family, it's a place they've made memories…"I remember coming here when I was little. Like I said, it was a favorite place of my moms and so I wanted to be sure to bring her here one more time, too," Palik says.
We weren't able to reach Spaghetti Work's president, but a news release cited tough times and increased competition, but they did have this to say…"we are sad to be leaving Lincoln. We have seen a lot of changes over the last three decades and served a lot of pasta to wonderful people. We hope we will remain a good memory to everyone that has walked through the doors…
The buildings new owner will try to bring in another restaurant, but the real question is…"can it be replaced? no, probably not because spaghetti works is Spaghetti Works."
"I don't know…I haven't heard what's planning on coming in but I don't think it can be replaced."
"I'll really miss spaghetti works. It's one of our favorite here in town."
You'll have until the 29th of this month to grab one more bowl of their spaghetti. The restaurants in Omaha and Ralston will remain open. Also, the apartments above the restaurant will stay open, too.