Lincoln South Beltway meeting releases construction details
The $352 million project will be one of the largest transportation undertakings for Nebraska.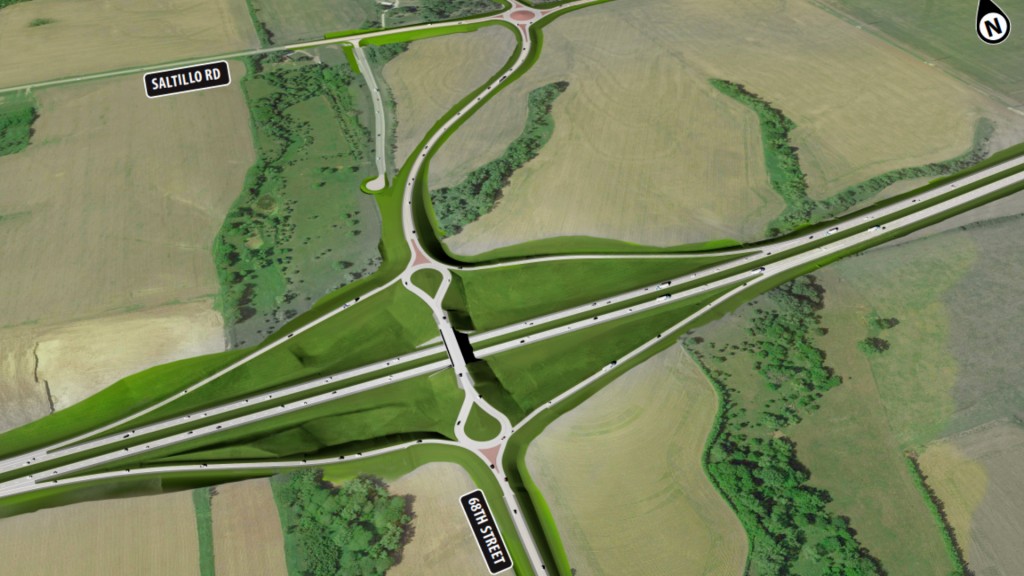 The Nebraska Department of Transportation had one last meeting Wednesday evening on the Lincoln South Beltway project.
Hundreds of people came to hear construction details and see exactly what it will look like.
"It looks like there is quite a bit of construction and quite a bit of time involved in this so, it was a lot larger than I thought it was going to be," said Martell resident, Brenda Erickson.
The project will construct a new 11–mile east–west freeway south of Lincoln. It will be located between US– 77 and Nebraska Highway 2 on the east.
The $352 million project will be one of the largest transportation undertakings for Nebraska.
"It's new alignment which means it's brand new road and a lot of things that happen in Nebraska are expanding roadways, lanes and just making improvements on roads and this is a brand new road," said Communications Manager at Nebraska Department of Transportation, Jeni Campana.
Construction is expected to happen right away and finish within the next 3 to 4 years. The biggest impact will be closures throughout this time period and the public will be notified when exactly those happen.
"Most of those closures are going to be mostly for through traffic and we are going to always make sure to maintain access for landowners and for businesses so they can keep their businesses going, that's part of the accommodation process we want to make," said Campana.
Erickson is concerned about the alternate routes.
"I think there might be some issues of just the traffic going on to Highway 33 or crossing the road on Highway 33, just southwest 12th and Highway 33," said Erickson.
The project will improve east–west connectivity for regional and interstate travel through Nebraska. It will also reduce any conflicts between local and through traffic.
Construction of the Lincoln South Beltway will happen in phases. US–77 and Nebraska Highway 2 will remain open at all times with the exception of occasional nighttime closures.
If you were not at the meeting and would like to take a look at the materials shown, click here.