Lincoln to test run autonomous shuttle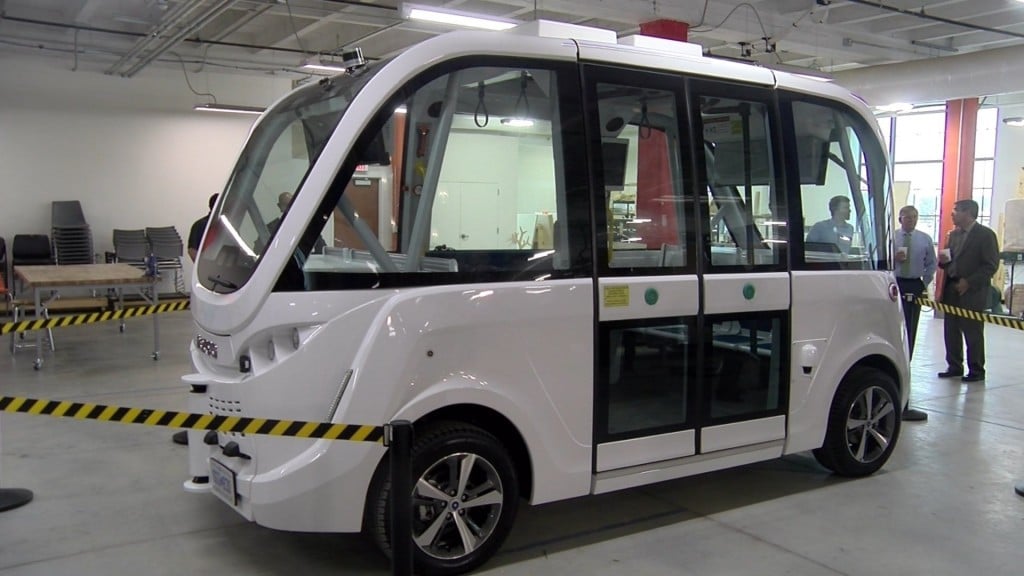 Posted By: Alden German
agerman@klkntv.com
Lincoln is trying to take a big step into the future with public transportation. It's one of a handful of cities chosen to test a driver-less shuttle.
It's a unique program, and if successful, an autonomous shuttle service could come to Lincoln as soon as next year.
Meet Navya. It's an electric, driver-less shuttle that could be the future of public transit. Lincoln recently announced that it received a $100,000 grant from Bloomberg Philanthropies to test run the new autonomous shuttle. If successful, the hope is that it will address issues of congestion, lack of parking, and air quality.
"We will improve the quality of life across Lincoln by proactively addressing these issues before they become problems," said Mayor Chris Beutler.
The driver-less shuttle would be similar to Uber or Lyft. Using an app, you can request the shuttle to pick you up and drop you off along a pre-determined route. For now, only one shuttle will be tested, but hopefully more will come.
"It also is meant to compliment our already existing public transit system. It's not just going to augment but actually compliment that system," said Miki Esposito of Lincoln Public Works & Utilities.
In the coming weeks the city will announce its test route. It will initially be limited to industry users and community leaders before being opened to the general public.
A lot of money is also on the line. If successful, the city could win a five million dollar grant from Bloomberg Philanthropies to expand the service. In order to be successful, Lincoln needs the public's feedback on what they think it's doing right or wrong.
"It is possible that in the downtown area we could have a future where cars aren't even necessary," said Esposito.
Should the city win, the shuttles would be on lease for $200,000, something Esposito says is actually more affordable than the current buses in use.
It will be several months before the winner of the grant is announced. The cities participating in the test run must re-submit their application for the grant in August. The grants winners will be announced in October.