Lincoln woman needs help finding remains of her kitten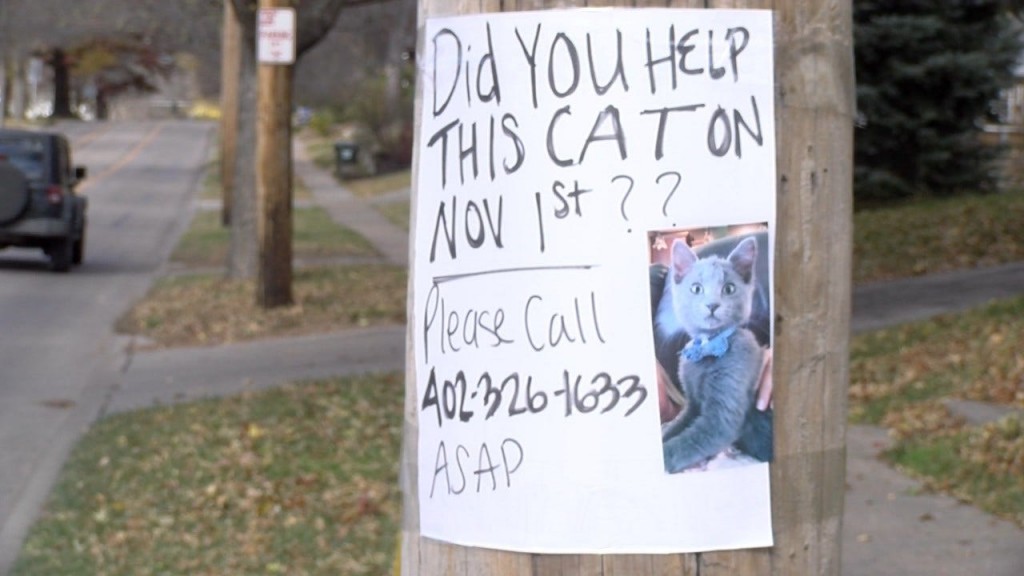 A Lincoln woman needs your help getting her cat's remains back.
The circumstances to why this is, is a bit complicated.
"She wanted some closure and to be able to have him cremated and be with her rather than… She has no idea where he went," said Megan Yank, a friend of the cat owner.
The six-month old kitten was tragically run over by a car on Wednesday night near 33rd and D streets.
An elderly couple saw what happened and offered to take the cat's body so the owner, who wasn't home at the time, wouldn't have to see.
After finding out about her kitten's passing, the owner would like his body back for cremation purposes.

"If these folks could just call and reassure her… and say yeah we took care of it, or maybe they kept his collar, I think they just need to hear something from the folks who took him," said Yank.
The elderly couple was driving a Honda Pilot.
The kitten was wearing a collar with contact information.
If you know anything or would like to get in touch with the owner, call 402-326-1633.