Lincoln woman surprised with gift, uses it to give back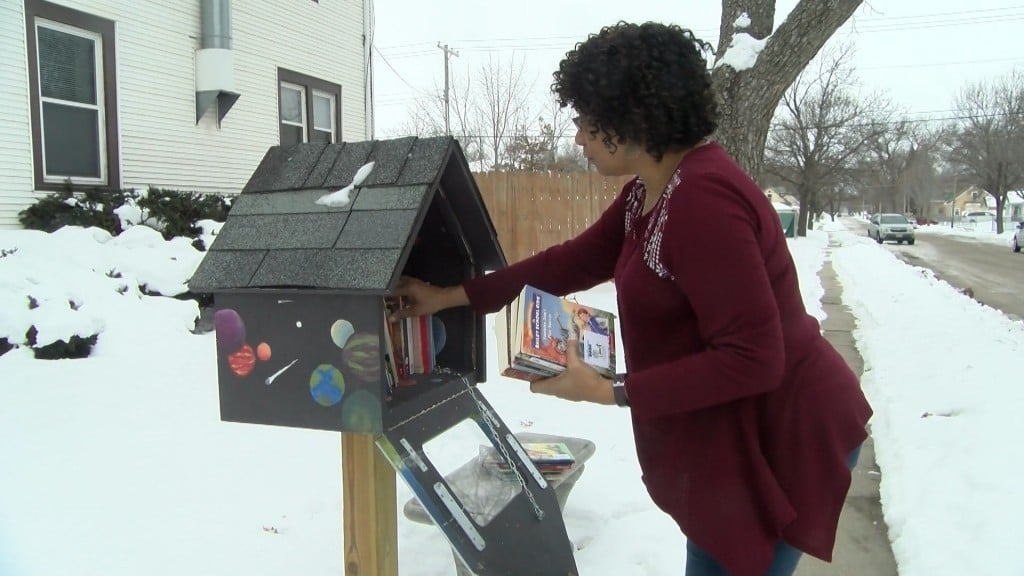 Not snow, not ice, not even bitterly cold temperatures can keep Lorna Parks from putting new books in her Little Free Library.
Most of the books Parks purchases with her own money.
She searches thrift stores, garage sales, and even the internet for new books to make sure kids in her northeast Lincoln neighborhood always have access to something to read.
But after a few bouts of the Little Free Library being vandalized and a particularly bad day at work Parks was feeling down, until a stranger showed up on her doorstep.
"There was a knock on the door and I opened the door and there's this woman standing there with this package. She handed it to me and said someone that you know wanted you to have this. It wasn't ticking so I figured it was O.K.," Parks said.
What was in the package?
Half a dozen children's books, a hand written card, and a little something just for Parks.
"They gave me $260 dollars for me to do what would make me happy. So far I've purchased some more books because of course that makes me happy and the rest I think I'll hold onto for maintenance of the library."
Touched by these strangers generosity, Parks used her gift to once again give back to kids she loves so much.
But who was behind such a generous gift?
The only clue, a card signed by the 13 Lincoln Women Who Care.
While Parks may never know who those women are, every time she sees kids at the little library she will now be reminded of the strangers kindness.
"It warms my heart. Regardless of the troubles we've had its more enjoyment just to see the kids out there getting books."
A kindness that continues to give back and enrich the lives of every child who visits this Little Free Library.