Lincoln's Rodizio Grill cooks up new ways to serve during the coronavirus pandemic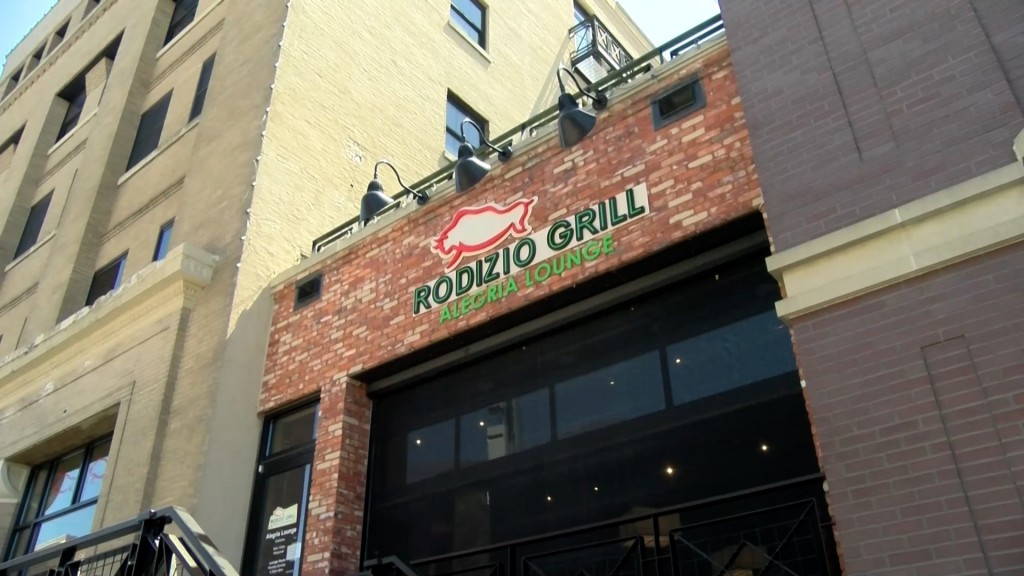 LINCOLN, Neb. (KLKN) — Lincoln's Rodizio Grill is cooking up new ways to serve the community, before opening its doors on Monday.
Known for their Brazilian steakhouse experience, Rodizio will still be serving their wide variety of foods, with a slightly different kind of service.
Instead of having a buffet-style salad bar, everything will be prepared in the kitchen. Servers and staff will also be wearing cloth face masks and gloves. At the table, the meal will be more family-style.
"Kind of like going to grandma's," said Rodizio Grill's General Manager Eric Underwood.
Guests will have their own tongs and utensils, to minimize contact. While all of their tables have been moved six feet apart, shrinking the restaurant's 300 customer capacity to around 120.
But, before completely opening its doors to the general public, Rodizio Grill will have a soft opening from Monday, May 11th, to Wednesday, May 13th. They will only be serving V.I.P. Rodizio Club members at that time.
"That'll let us also practice this new model," said Eric. "It might not be as easier to serve… but, we want to make sure that we still provide the brand- do justice to it- and provide a food-safe product as well".
For the first month of reopening, Rodizio has also lowered its prices. They said it's so more families can enjoy a dining experience, rather than another boxed dinner at home.
For more information on Rodizio Grill's upcoming changes and events, visit rodiziogrill.com/lincoln/.