LLCHD reports 641 COVID-19 cases
LLCHD did not report any deaths today.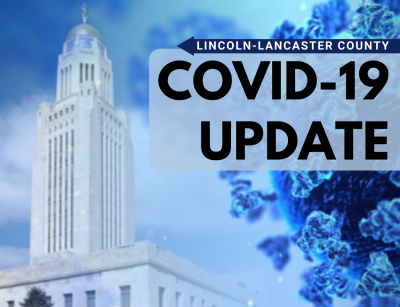 LINCOLN, Neb. (KLKN) – The Lincoln-Lancaster County Health Department announced 641 COVID-19 cases on Thursday.
LLCHD did not report any deaths today.
Local hospitals currently house 135 COVID-19 patients, 45 coming from other communities and a total of 15 on ventilators.
On Jan. 14, Health Director Pat Lopez announced a new DHM that lasts through Feb. 11. The new DHM includes a mask mandate for all individuals two and older regardless of vaccination status.
More information on the DHM can be found at lincoln.ne.gov/DHM.
On Wednesday, Lopez announced the COVID-19 Risk Dial will remain in the red category for the fourth consecutive week. The red category indicates severe risk of spread and impact in the community.
Upcoming vaccination clinics:
Friday, January 28, 9 a.m. to 3 p.m., LLCHD, 3131 "O" St.
Monday, January 31, 9 a.m. to 3 p.m., LLCHD
Tuesday, February 1, 9 a.m. to 1 p.m., LLCHD; 3:15 to 6 p.m., Saratoga Elementary School, 2215 S. 13th St.
Wednesday, February 2, 9 a.m. to 1 p.m. and 4 to 7 p.m., LLCHD
Thursday, February 3, 9 a.m. to 1 p.m., LLCHD
Friday, February 4, 9 a.m. to 3 p.m., LLCHD