Local restaurants forced to raise prices on menu items with beef
Some local eateries have been forced to raise the prices on some of their beef products, all thanks to COVID-19.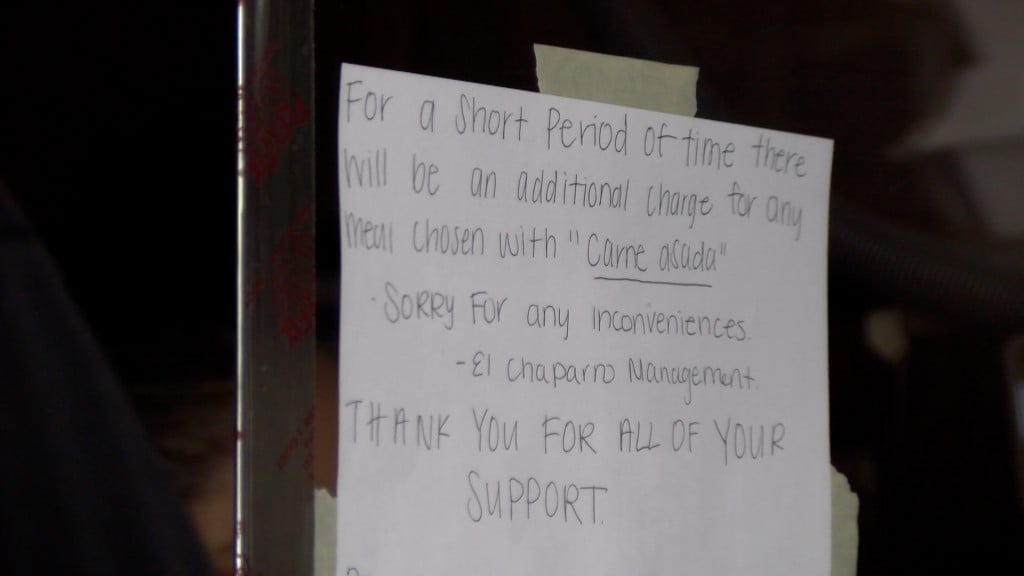 It's no secret that meat prices at grocery stores have increased as a result of COVID-19. But now, you may see a small price increase at your favorite local restaurant too.
"Beef has taken a large hit, you know its three times more expensive than it was two, three weeks ago, its been a shock," says Emily Parker, the owner of Parker's Smokehouse.
Parker says beef is the only item on their menu that you'll see a price change for, and it's just a few dollars.
Now at Parker's smokehouse, a pound of brisket, which feeds 3 to 4 people, has increased by $3.00, from $16.99 to $19.00. Brisket sandwiches and hamburgers have increased by $2.00.
"It's just two things, brisket and burgers that's our biggest struggle right now but those are our only two beef items, everything else we do is pork basically," Parker says.
Another local restaurant favorite says they're facing the same challenges.
"If you order like enchiladas or burritos or torta with steak, we're just going to add a little bit more to the price than what it was, not too much," says Cindy Ortega-Sanchez at El Chaparro.
Ortega–Sanchez says they've also started charging their tacos individually, saying it's not something they want to do, but it's necessary for their business.
"They see maybe like it go up by a dollar or something like that but you know, we're just trying to also just keep running our business so we can be there for those people who don't have enough to eat or don't want to be cooking at home, we just want to be able to serve everyone here," says Ortega-Sanchez's sister, Diana.
The increases help both restaurants cover the price influx they're facing as local retailers. Parker says it's because they prefer to continue purchasing the meat they have always used.
"A lot of places will option to buy perhaps a lower grade of meat and we just don't want to do that," she says.
On the bright side to the increase, both restaurants say that so far, customers have been very receptive and understanding to the changes.
Some customers tell Channel 8 that the small increase won't stop them from eating at their favorite restaurants.