LPD: 5 arrested in Central Lincoln drug bust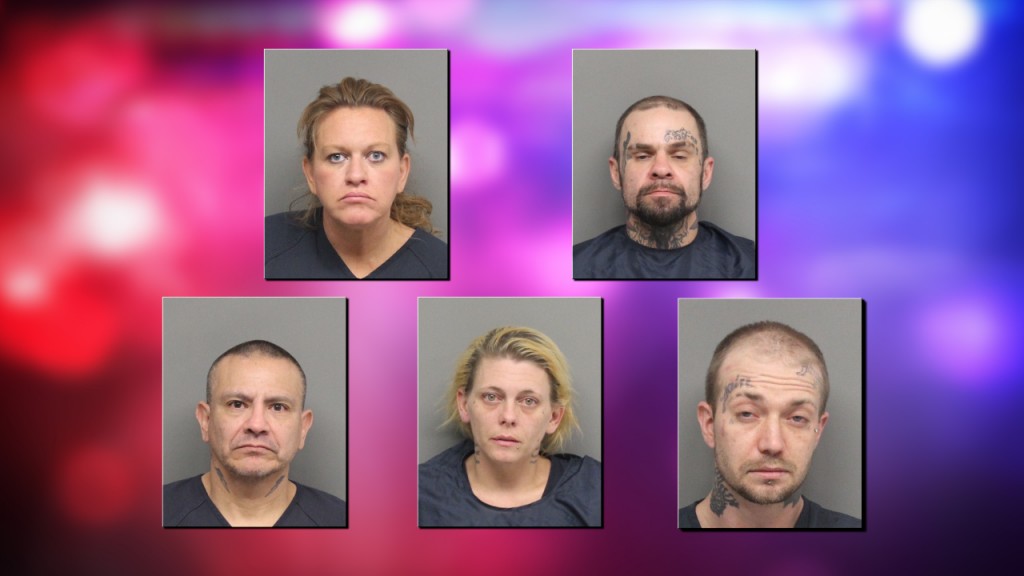 LINCOLN, Neb. (KLKN) — On Tuesday, around 9 pm, investigators with the Lincoln/Lancaster County Narcotics Task Force served a search warrant to a residence near I-180 and Charleston Street.
CRIME NEWS: LPD: $13,000 of meth found in Northeast Lincoln home
Investigators located 39-year-old Nichole Jabar, 31-year-old Justin Holbrook, 40-year-old Nicolas Labrillo, 51-year-old Sean Harvey, and 40-year-old Alisha Wilson inside, along with one uninvolved man.
Officials report finding nearly 42 grams of meth in several separate plastic bags ($3,000 in street value), a clonazepam pill (used to treat seizures and/or panic disorders), drug paraphernalia, and items related to the act of selling drugs.
CRIME NEWS: LPD: Police locate car stolen from Seward in March
A total of about $1,900 in cash was found on Jabar, Holbrook, and Labrillo.
All five adults were arrested on multiple drug charges.