LPD: Police locate car stolen from Seward in March
LPD arrested a man who allegedly stole a car, his friend's stuff, and a TV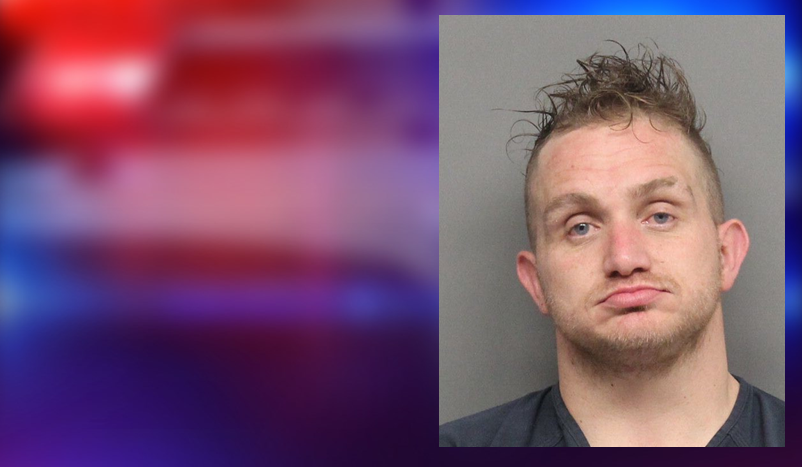 LINCOLN, Neb. (KLKN)- On April 14, around 3 a.m., Lincoln police were called to the Country Inn and Suites at 1301 W Bond Circle on the report of a larceny.
When they arrived on scene, officers reported talking to the victim, a 22-year-old woman, who told them she had been staying with her friend, 35-year-old Matthew Huston, when he stole her backpack and the TV from the hotel room they were staying in.
The victim also reported to officers that she had seen Huston and another man putting the TV in the back of a white Dodge pick-up. LPD says that when Huston returned to the hotel, the staff called officers and they got to him as he was trying to leave.
CRIME CONTINUED: LPD: $13,000 of meth found in Northeast Lincoln home
Officers reported finding the victim's backpack behind a garbage can and she gave them permission to search it. Inside the backpack, police reported finding syringes and marijuana not belonging to the victim.
Once officers say they took Huston into custody, they searched the Dodge pick-up and found a glass pipe with residue that tested positive for methamphetamine and a key to the car. In the back of the car, officers reported finding the TV covered up.
The officer's findings didn't stop there though.
When police checked the license plate of the vehicle, they reported finding out that the plates had been stolen about 2 weeks before. Then, they looked up the truck's VIN and reported finding out that it was valued at $8,000 and had been stolen from Seward on March 1, 2021.
Huston was arrested for felony Theft by Receiving ($5,000 or more), Possession of a Controlled Substance, Possession of Drug Paraphernalia, and Possession of Marijuana.