Neighbors appalled after man assaults three children playing on swing set
Authorities arrested a man after he allegedly assaulted three young children.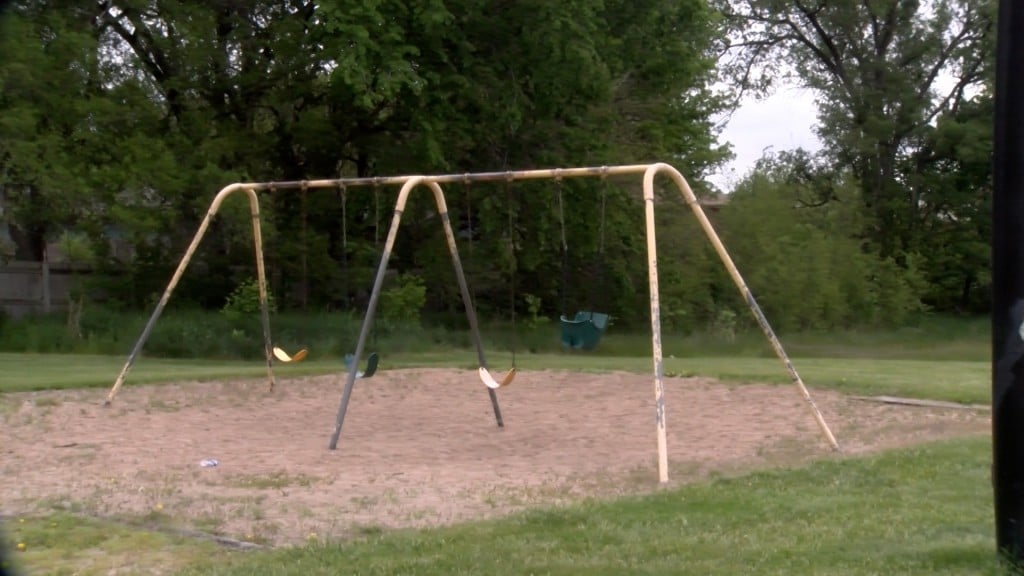 Authorities arrested a man after he allegedly assaulted three young children.
Lincoln police arrested 19-year-old Solomon Tut for two counts of sexual assault of a child and third-degree assault.
Officers responded Tuesday to the 1600 block of Knox St. where the children and their family members reported the children were playing on a swing set in the 3500 block of Portia St. when Tut walked up to them, punched one of the children – a six-year-old girl – in the back and knocked her to the ground, police said. Tut then yelled an obscenity at the child and punched her genitals, police said.
"There's too much violence in this neighborhood," said Catherine Allen, a resident in the neighborhood. "That's the same kid that was peeping in my windows."
Tut then punched another six-year-old girl in the genitals before the third child, a nine-year-old boy, confronted him, police said. Tut punched the boy in the stomach and knocked him down, police said.
Tut also attempted to expose himself to the children, police said. Parents told officers Tut had attempted to show pictures of his genitals to other kids before this incident.
The children did not suffer serious physical injuries, police said.
"We thought it was a nice guy and we thought he was 16 we didn't know he was 19," says Christina Nelson, a Lincoln resident.  "I would've killed him if it was my kid. I think that boy needs help. I think he needs to go get assessed."
Officer Luke Bonkiewicz told Channel 8 Eyewitness News LPD is working with the Lancaster County Attorney's Office to determine whether charges will be filed. That does not mean charges have been dismissed, but there could be mitigating factors based Tut's mental capacity that influence their decision to file charges and what charges could be filed, he said.
"It's not surprising because there is no parental control in this neighborhood," adds Allen. "I mean it's very sad, I feel bad for the kids, and they're gonna be traumatized for a while."
Regardless of whether criminal charges are filed or not, Bonkiewicz told Channel 8 Eyewitness News the department is working to connect Tut with resources to ensure his safety and the safety of the community.
Because of the circumstances of the case, Channel 8 Eyewitness News has decided to remove Tut's booking photo from this story.