LPS names new school in honor of Nebraska historical figure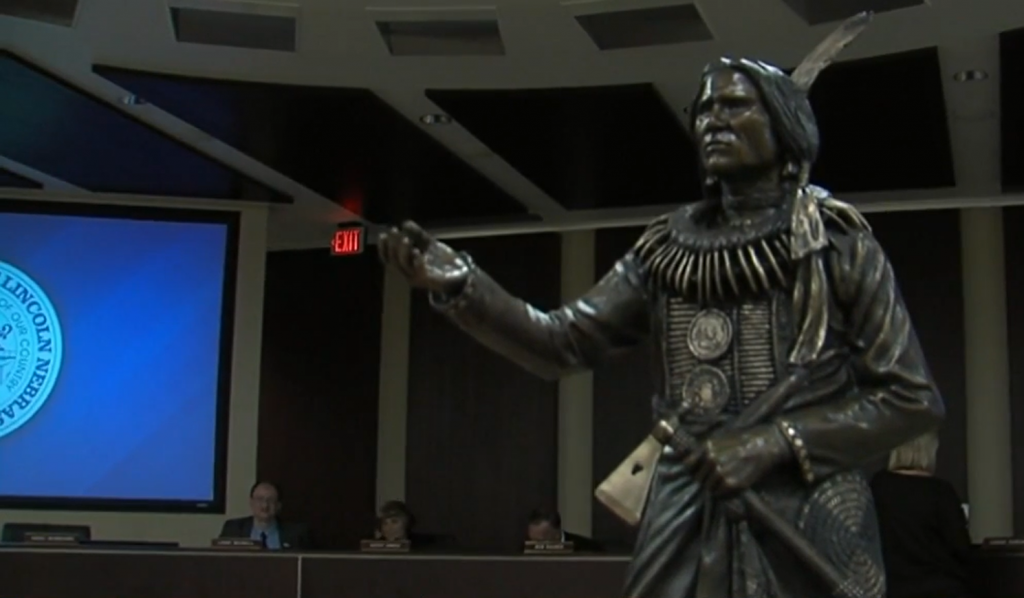 LINCOLN, Neb. (KLKN) — A new high school is coming to south Lincoln! It will be located near 70th and Saltillo Rd.
BACKGROUND: LPS looking to name its three new schools
Its name? "Standing Bear", as chosen by the Lincoln Public Schools (LPS) board and a special naming committee.
Standing Bear was Chief of the Nebraska Ponca Tribe when they were forcibly removed from their land in the late 1870s. He led the tribe as they marched to Indian Territory in Oklahoma.
During the strenuous journey, both Standing Bear's daughter and son would die, along with several other tribe members. According to the Ponca Tribe of Nebraska, Standing Bear wanted to honor his son's dying wish to be buried in his homeland. So he and a small group made the trek back to their former home to bury him, despite orders to not leave the reservation.
The Chief was arrested and sent to trial, the outcome of which would change the course of history. Known as Standing Bear v. Crook, Native Americans were finally declared "persons" in the eyes of the law.
Since 1990, the tribe reacquired 413 acres of their lost lands. The US government re-recognized the tribe that same year.
Educational officials hope the name will honor the Nebraska hero and facilitate important conversations with local youths.
"To be able to share words of understanding and to be able to move in a way that can provide a truth for our children and the generations to come is a great thing."
The name will be finalized at the next school board meeting. The school itself is expected to open in two years.