LPS principal talks first COVID-19 case, remains positive about the school year
After the first confirmed case of COVID-19 in Lincoln Public Schools, staff remain optimistic about their plans for the coming year.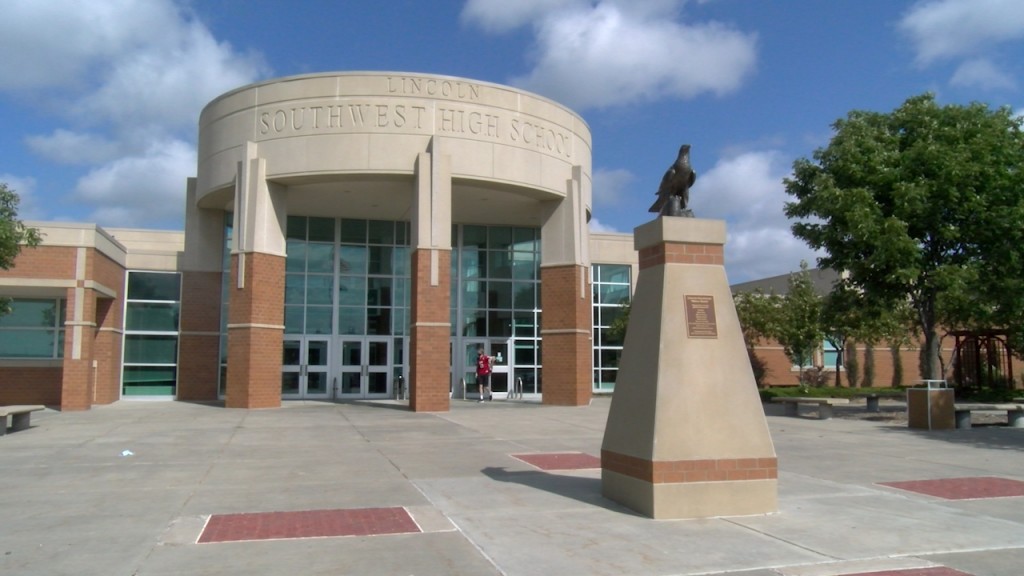 Week one of in-person classes is in the books for Lincoln Public Schools, and after just two days of classes for high schoolers, faculty say it's going to be a great year.
"Overall it has gone really well, it's been really positive, I think everybody's just glad to kind of be back to kind of what they do and they're routines, even if it's modified a little bit," says Mike Gillotti, principal of Southwest High.
With students by the thousands, high schools are taking as many measures as possible to minimize contacts between students and classes.
At all six LPS high schools, schedules have been modified so only 50 percent of students are in the building at a time. The groups have assigned days to come to school, and the remaining days they attend class via Zoom.
Other precautions taken are similar to LPS middle schools – hallways are split directionally, and larger classes have been moved to larger spaces.
Not surprisingly, one of the biggest challenges to navigate is lunchtime. At Southwest, it's been cut from nearly 700 students in the commons area at a time, to about 400.
"We've added 15 tables into our upper theatre hallway to spread them out, we removed a row from our main eating area. Basically we've put tables about everywhere that we can put them, we've also reduced the number of seats at each table," says Gillotti.
For lunch, the students in school are divided into thirds. One-third eats, while the other two-thirds remain in class. During a normal school year, two groups would overlap, but not this year. Once a group is finished with lunch, faculty clean and sanitize tables and chairs before the next group comes.
Already, one person at Southwest High has tested positive for COVID–19 – a person involved with the freshman football team. However, officials won't say if it was a player or a coach. This case is the first one in LPS.
Principal Gillotti says he, as well as the entire district, expected and prepared for this. He says having the first case in the district surprisingly didn't add any stress to the start of the year.
"There are going to be cases and we'll navigate that with the workflow that we have, so I didn't feel any additional stress, but I also work with a fantastic team and we all knew when this comes up, this is what we're going to do and everybody just stepped into their role and we moved forward."
Gillotti says the notification and tracing systems they had in place worked well. If and when it happens again, they better understand the process.
"One tweak that we'll make is we'll just add a little preview of 'these are the communications that take place when we need to send something out' but other than that, our workflow worked really well, we were able to take care of things in a timely manner everybody who needed to know was informed as quick as we could."
Lincoln Southwest has the lowest number of students doing remote learning compared to the 5 other public high schools. The number of remote learners makes up more than 12% of Southwest's student population this year.