LPS releases school reopening plan
The plan outlines the district's effort to move forward with in-person classes on August 12.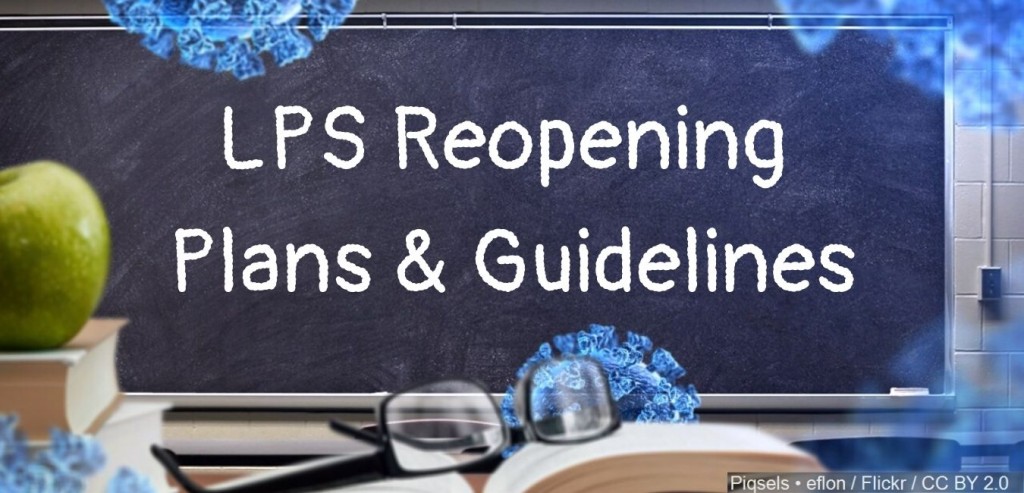 Lincoln Public Schools on Tuesday released its plan for reopening schools.
The plan outlines the district's effort to move forward with in-person classes on August 12, and changes could be made depending on guidance from the Lincoln Lancaster County Health Department (LLCHD).
LPS conduct classes based on guidance from the Lancaster County Health Department's COVID-19 Risk Dial. The dial uses colors to convey the perceived risk of virus in the community. It is currently in the "orange" or "high" risk category.
While in the "green" (low risk) category,  all students will attend in-person classes, except for some with an individualized plan that would allow them to do virtual instruction.
In the "yellow" (moderate risk) category learning would continue in-person. If the dial moves to the "orange" (high risk) category, high schools may be asked to move to 50% capacity.
In the "red" (severe risk) category, students would transition to full synchronous remote learning, according to the plan.
Attendance will be taken for both in-person and remote learning.
According to the plan, face coverings would be required by all staff and students when the Risk Dial is in the "yellow" or "orange" categories. If it is "green," wearing face coverings would be based on guidance from LLCHD.
Face covering "breaks" would be provided each hour, so long as physical distancing can be achieved. LPS will issue students and staff two face coverings, and families would be allowed to proide their own "multi-layered cloth face coverings."
The coverings would be allowed to be stored during recess or breaks, and can be taken off to eat.
Some students could receive a face covering exemption from the district, though schools would be allowed to share the reason for the exemption with anyone other than the student and their family.
According to the plan, staff and students would be expected to conduct a self-screen for symptoms every day prior to entering an LPS building or program. Each building will have contact-free thermometers in order to do spot checks for temperature. Teacher(s) assigned a thermometer for the day will take the temperature of one class of students during that day. Any student with a temperature of over 100.4 would be sent to the health office.
In the event of a positive case in a school or work site, LPS will communicate with staff and families at the site where the case occurred and provide next steps as directed by LLCHD. LLCHD will lead all contact tracing.
Students and staff with direct exposure that need to self-isolate will be contacted directly. All families and staff will be notified when there is a positive case in their building and given instructions for next steps as directed by LLCHD.
LPS says remote learning will include students using Zoom to observe lessons during class time. Students would be required to complete work independently outside scheduled class Zoom sessions, and student engagement would be the responsibility of students and their parents or guardians.
Families who are interested in choosing the remote learning via Zoom option for their student while the risk dial is at Yellow or Orange will be required to complete the Remote Learning Request Form found on the LPS website (lps.org). To begin the school year in
remote learning, families will need to complete the form prior to July 31. After July 31, families will need to contact their school to make arrangements. If circumstances change, a parent or guardian can transition their child to in-person or remote learning by contacting their school.
LPS Superintendent Steve Joel will join Lincoln Mayor Leirion Gaylor Baird to discuss the plan at 3:30 p.m. Tuesday. The community can also attend a virtual presentation at 5:30 p.m. by visiting lps.org or the LPS Facebook page. LPS says updates and more information will continue to be shared as the beginning of the school year approaches.
You can find the full plan at lps.org.