LPS Teacher Recognition Day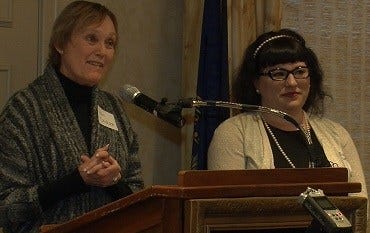 Posted By: Nolan Crane
After receiving more than 400 nominations for Teacher Recognition Day LPS officials have selected this year's five winners. Every night this week we'll spotlight one of the educators who is being honored. Here's Tuesday, March 3rd's "Excellence in Education."
Jan Erickson taught with the LPS school district for 43 years. Before retiring in December she taught at North Star, Schoo Middle School, Huntington, Meadow lane and she spent more than 30 years at Kahoa Elementary School. That's where she taught Rachel Sweeney for both third and fourth grade. Rachel says it's never too late to say thank you to a teacher.
"Rachel actually called me at my home after 15 years of not seeing her and she said she'd like to drop by and bring something over," says Jan Erickson.
"Ms. Erickson's the one who taught me how to read and write really efficiently and so the fact that I was able to write a letter that won really reflects on her teaching and I just wanted to recognize her," says Rachel Sweeney.
Governor Ricketts was one of the speakers at the teacher celebration which took place at the Governor's Mansion. On Wednesday we'll go to *Dawes Middle School and spotlight this year's middle school teacher winner.