Make-A-Wish celebrating 40 years of wishes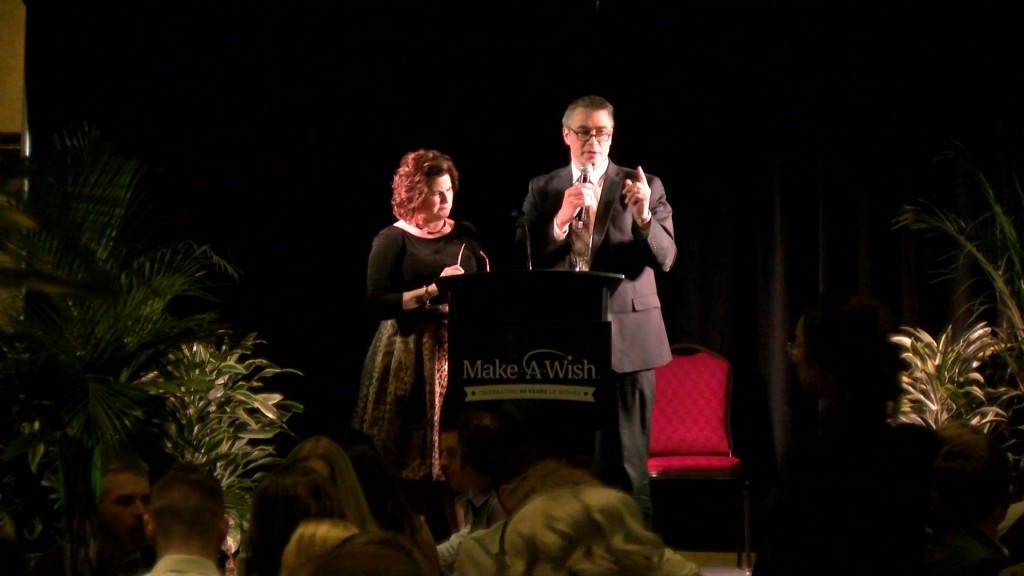 This year, Make-A-Wish is celebrating 40 years of wishes granted to Make-A-Wish children. Hundreds attended the ball downtown at Embassy suites.
"It's really amazing to see everyone here and gathered together and really supporting this organization. This organization is really really neat. It helped my family come together after a year and a half of really struggling," 16-year-old former Make-A-Wish kid, Izabella Voelker said.
Isabella was one of the special guests. She was diagnosed with a rare form of brain cancer when she was twelve, and the organization granted her a wish of getting to go on an African safari with her family.
She says the foundation has a lot of impact for other kids like herself, and her wish helped contribute positively to her personal battle with cancer.
"A lot of the time i just tried to stay positive, because staying positive was probably the biggest thing because it was really hard to go through, but the positivity that my support system gave me and everything that's made me really confident and i kicked cancer's butt," Voelker said.
115 out of the 15,000 wishes granted last year happened right here in Nebraska. Over 3,000 granted in Nebraska since the foundation was founded.
It is events like these that help shine light on organizations that change lives one–by–one.
180,000 dollars was raised at the event tonight.