Colorado Man arrested for child enticement of Lincoln teen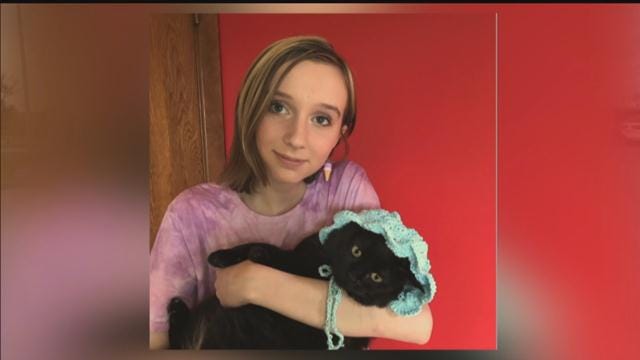 Authorities have arrested a man in connection to a potential child enticement case involving a Lincoln teen.
Lincoln Police Chief Jeff Bliemeister said Monday morning that 32-year-old Nathan Kempter was arrested for child enticement.
Officers were called to a home in the 2500 block of S 74th Street Friday evening on reports that 14-year-old Camille Iacono had run away.
Further investigation revealed Iacono had been talking with an adult man, later identified as Kempter, in a potential child enticement scenario. She was found safe in Highlands Ranch, Colorado, and reunited with her family.
Bliemeister said authorities don't know how long the two had been communicating. He said further charges are possible in the case.
Iacono's disappearance prompted an Amber Alert and EMA alert, which were later canceled.
Authorities said they plan to extradite Kempter back to Nebraska.
__________________________
Lincoln police responded to a report of a missing 14-year-old girl, who was last seen getting into a red car with a man she had met on the internet.
"The initial investigation found that the female had been corresponding with individuals who are potentially out of state, and she may have been enticed into leaving her home," said LPD chief Jeff Bliemeister.
Bliemeister says the original description of the suspect's license plates and vehicle model were wrong, which led to complications.
A lot of people we're trying to help, but they had the wrong car.
"In this case, we learned after the examination of digital records that had been provided to us by the family and had been corroborated through our look at her cell phone, that Nathan Kempter was not driving an S-U-V and did not have Texas plates," said Bliemeister.
The 14-year-old's photograph was shared across many social media sites and LPD says that did help investigators in Colorado track down Kempter in the early morning hours on Saturday.
He was found in Highlands Ranch, just south of Denver.
"This incident is tragic. We're thankful that she is alive, and hopefully the healing process has begun," said Bliemeister.
Additional charges are possible in this case.
LPD says these cases are difficult since they escalate very quickly.
There were 7 additional missing persons reports on Friday alone, and it takes time to figure out which ones pose an immediate threat.
LPD says it will continue to reevaluate its practices and policies to improve services for the future.
"With the benefit of hindsight, the amber alert and endangered missing advisory were not helpful in this case and in fact, they provided additional obstacles," said Bliemeister.
Chief Bliemeister says the plan is to bring Kempter back to Nebraska so he can face his charges in court.
The investigation is ongoing, we still don't know how the two met each other or for how long they had been communicating for.