Maryland Gov. declares state of emergency amid city wide rioting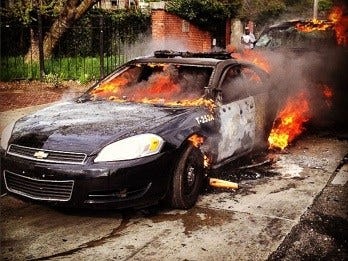 Posted By: KLKN Newsroom
The Governor of Maryland has declared a State of Emergency Monday evening amid rioting across the city following the funeral of Freddie Gray.The National Guard has been called in.
Schools are closed tomorrow and a city-wide curfew from 10 p.m. to 5 a.m. is being implemented.
Fifteen officers have been injured and one is in critical condition.
Several fires have broken out across the city.
For more information on the rioting in Baltimore, click here: http://abcnews.go.com/US/hundreds-people-clash-police-baltimore-mall/story?id=30622868