Mayor, City of Lincoln facing major budget shortfalls due to pandemic
As a result of the coronavirus pandemic, the City of Lincoln is expecting a loss of millions to the City budget for the next two years.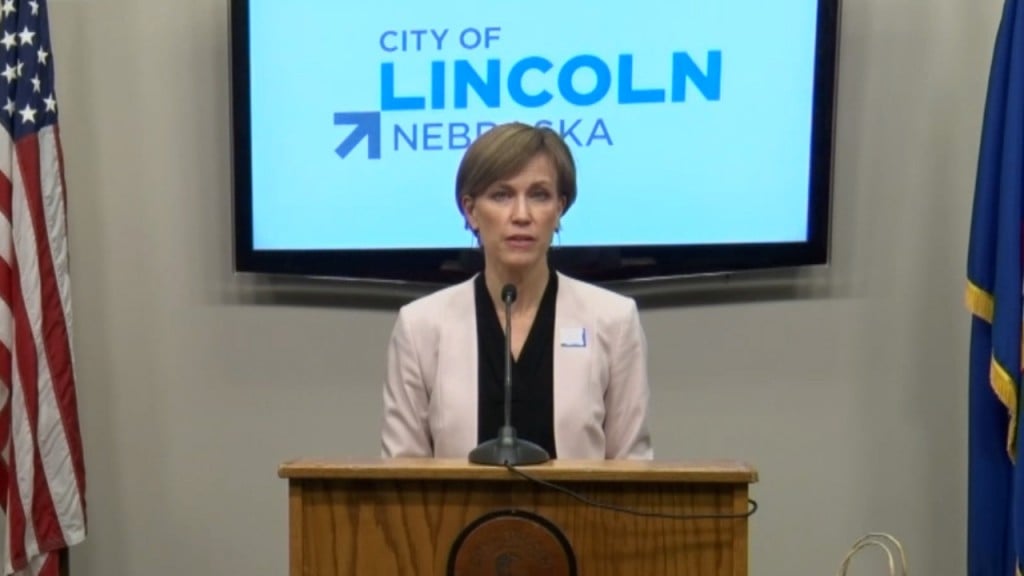 Lincoln Mayor Leirion Gaylor Baird said Wednesday she expects the city budget to have a massive gap for the next two years.
The city says it will see a shortfall of $17 million in the 2020-2021 fiscal year, and $22 million in 2021-2022. According to a press release from the City of Lincoln, the Mayor is scheduled to present her new recommended budget to the city council in June.
Gaylor Baird says that sales taxes make up nearly half – 47% – of the city's general fund. But with businesses closed for weeks due to the pandemic, that revenue has dropped dramatically. The General Fund finances the day-to-day operation of basic governmental activities and services, such as public safety, legal services, libraries, aging programs, planning and development, and parks and trails.
The city is estimating a 16 percent drop in sales tax revenue in May and August and a 40 percent drop in June and July, resulting in a $5.3 million sales tax shortfall this year.
"As we prepare to present our recommended city budget for the next fiscal period, we are making some hard decisions to address a significant shortfall in sales tax for the current budget year," Gaylor Baird says.
The City also saw in March an average 32% drop in revenues from occupation taxes on industries including restaurants, hotels, and auto rentals. The city will also see drops in parking revenue, gas taxes, and keno funds.
As a result of the budget shortfalls, the Mayor has implemented a hiring freeze except for essential services positions, suspended City employee out-of-town, professionally-related travel, and capital spending reductions are being considered. Internal transfers and rate holidays are being enacted to replenish the General Fund and strengthen the City's cash position.
"Looking to the horizon, changes to our operations and potential service cuts due to the fiscal impact of the pandemic are real possibilities," Gaylor Baird says. "I do not take this responsibility lightly."
More information on the City budget is available here.