Officials need help identifying murder victim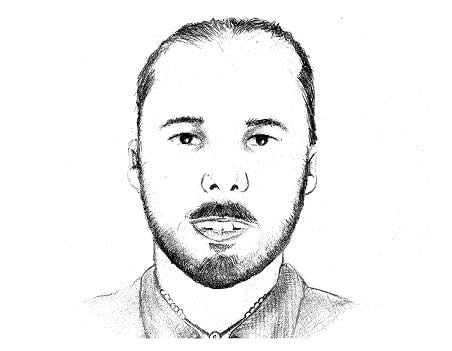 Posted By: Ashley Harding
aharding@klkntv.com
New details in a murder mystery. Sarpy County officials hope you can help them identify a man found burning in a corn field Monday morning.
Sarpy County Sheriff's officials hope you can identify a murder victim. His body was found burning in a corn field west of 234th and Highway 6 near Ashland Monday morning. The man who owns the farm land made the gruesome discovery. He's asked that his identity not be revealed.
"To be honest with you I didn't look at it that much, it was a little disturbing," said the owner.
Sheriff's officials believe the victim was killed, then brought to the field and set on fire. They're not saying what exactly caused his death.
"It's not uncommon for us to see people trying to use fire to conceal evidence," said Lt. Mark Trapp.
The man is described as 5'6″, 150 pounds, with short dark brown hair, a beard, and mustache. He was wearing Bailey's Point blue jeans, but officials hope he can be identified by a wooden rosary also found at the crime scene.
"This was a very distinctive thing that was recovered with the body after the fire. Very distinctive wooden rosary and hope somebody can identify that," said Lt. Trapp.
In the meantime, officials say they're checking missing persons reports. They hope someone watching can provide the key.
"We're looking for somebody to come forward and hopefully identify this victim and hopefully have some insights into the homicide itself," said Lt. Trapp.
Anyone with information relating to the homicide or the victim's identity is asked to contact the Sarpy County Sheriff's Office at # 402-593-2343 (during business hours 8:00 a.m. – 4:45 p.m.) OR leave an anonymous tip at Sarpy County Crime Stoppers at # 402-592-7867.