Gov. Pete Ricketts outlines plans to expand broadband in Nebraska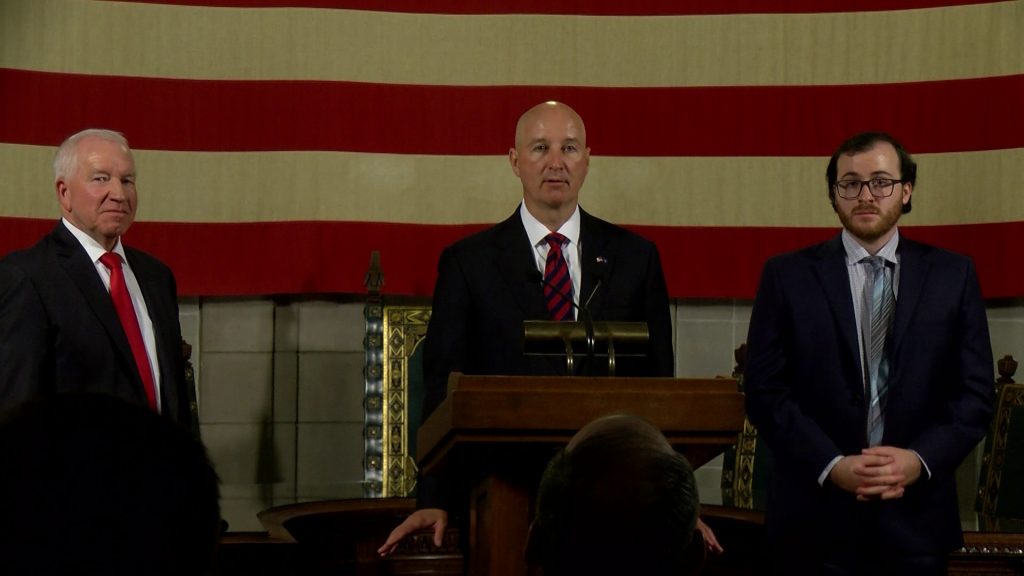 LINCOLN. Neb (KLKN) — Gov. Pete Ricketts held a press conference on Wednesday to highlight how the state plans to expand reliable internet access across Nebraska.
Well over $100 million has been allocated to help get more people and businesses connected.
"We are very excited for people to start rolling this out, so we look forward to seeing where these dollars get deployed to start connecting Nebraskans," Ricketts said.
Officials estimate that 21,000 homes and businesses will benefit from the approved funding.
Members of the Connect Nebraska working group joined the governor to promote broadband.nebraska.gov, a site designed for finding what broadband services and programs are available in your town or region.
The site will go live on Monday.