More than a number: A local woman speaks out about losing her grandfather to COVID-19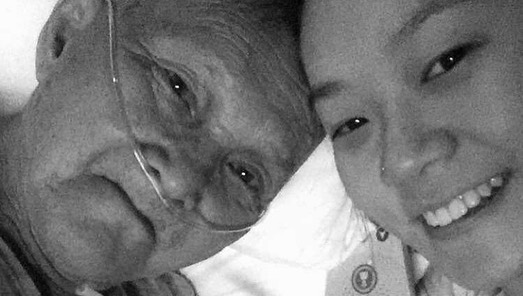 Thursday, Lancaster County announced their second COVID-19 related death. But, to one woman, it was much more than just a number; it was her grandfather.
Vy Mai's aunt and uncle work at the Smithfield plant in Crete. They live with her grandparents, which is how her grandfather was exposed. He passed away earlier in the week at a local hospital.
"I know they feel a lot of shame and guilt, and they blame themselves for giving it to my grandfather, but they are victims too," said Vy. "They went to work, they wore their masks, they washed their hands, they did everything. and it happened anyway".
Her aunt, uncle, and grandmother are currently fighting COVID-19. Thankfully, they seem to be doing well physically, but the emotional toll may have lasting impacts.
"I think people don't realize how isolating, how degrading, and how generally serious this disease is".
Several family members will be unable to attend her grandfather's limited funeral service due to health risks. Vy says she hopes her aunt and uncle will at least be able to virtually attend.
Filled with grief, Vy reached out to Smithfield over social media saying "I want you to know he died in a hospital alone, isolated, and scared".
Vy hopes sharing her story will remind everyone how personal the pandemic is, and what we might be risking down the road.
"At what cost are you willing to reopen Nebraska? At what cost? Does it have to be more people dying? Every single life matters. They are not statistics. They are not numbers. And they are not another patient dying alone in a hospital. I wouldn't wish that on anyone. So I'm really, really, really hoping that by telling you my story, by telling everyone my story, that we can prevent this together".