National Security Adviser Michael Flynn Resigns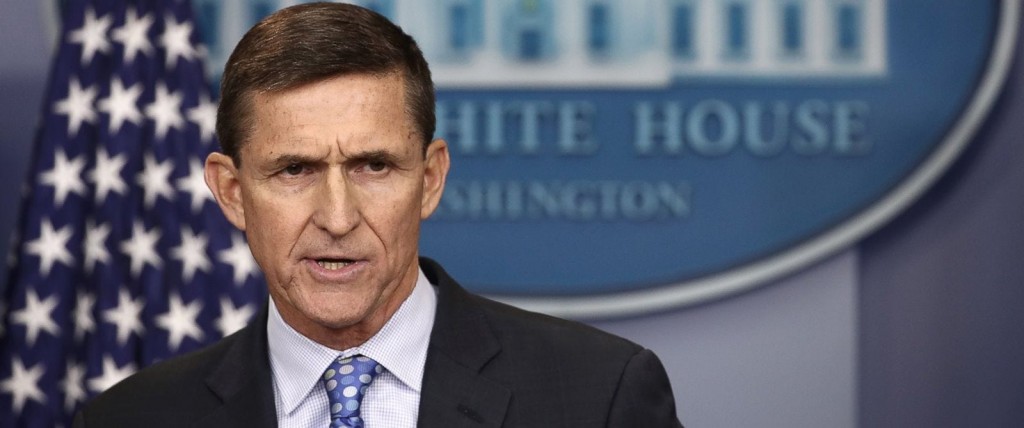 Posted by: Fahima Paghmani
fpaghmani@klkntv.com
Abc News: President Donald Trump's embattled national security adviser Michael Flynn, one of his earliest campaign supporters who recently faced questions about a call to the Russian ambassador prior to the inauguration, has resigned.
Retired Army General Keith Kellogg was named acting national security adviser to replace Flynn, who said he "inadvertently" gave "incomplete information" on multiple "calls" with the ambassador.
Flynn previously denied that he spoke with the ambassador about sanctions the U.S. imposed on Russia for its suspected interference in the 2016 election, an act that may have violated federal law. Pence later repeated the denial when asked about Flynn in January, but administration officials noted that the vice president was relying on information provided to him by Flynn.
Sources in the administration confirmed that the Justice Department, under the direction of then-Acting Attorney General Sally Yates, informed the White House that Flynn may have misled Pence and other senior officials about his December conversation with the ambassador.
Trump fired Yates, an Obama administration appointee, on Jan. 30 when she instructed the Justice Department not to defend the president's controversial executive order limiting travel and immigration from seven majority-Muslim countries in Africa and the Middle East.
In a statement, the White House said Yates "betrayed the Department of Justice" and said she was "weak on borders and very weak on illegal immigration."
Sources told ABC News Monday that Flynn called Vice President Mike Pence on Friday to apologize for misleading him about his conversation with the ambassador.
Authorities are investigating communications between Flynn and Russian officials, but have not yet found clear evidence of wrongdoing.
In his resignation later, Flynn — announced as Trump's pick for the position on Nov. 18 — cited the "fast pace of events" for "inadvertently" briefing "the Vice President Elect and others with incomplete information regarding [his] phone calls with the Russian Ambassador."
Flynn said in his role as incoming NSA during the transition he "held numerous phone calls with foreign counterparts, ministers, and ambassadors…to facilitate a smooth transition and begin to build the necessary relationships between the President, his advisors and foreign leaders," according to the letter.
Despite calls for his firing from Democrats, including House Minority Leader Nancy Pelosi, D-California, Trump's counselor, Kellyanne Conway, appeared on MSNBC Monday afternoon and said that Flynn had "the full confidence of the president."
Just an hour later however, White House Chief of Staff Reince Priebus released a statement saying that "the president is evaluating the situation."
In his letter tendering his resignation, Flynn noted that he apologized to Trump and Pence who each accepted the apology.
"Throughout my over thirty three years of honorable military service, and my tenure as the National Security Advisor, I have always performed my duties with the utmost of integrity and honesty to those I have served, to include the President of the United States," wrote Flynn.
"I am tendering my resignation, honored to have served our nation and the American people in such a distinguished way."