Nebraska comfort dogs bring smiles to Boulder community
Nebraska's comfort dogs were sent to Colorado this weekend to help heal a community in mourning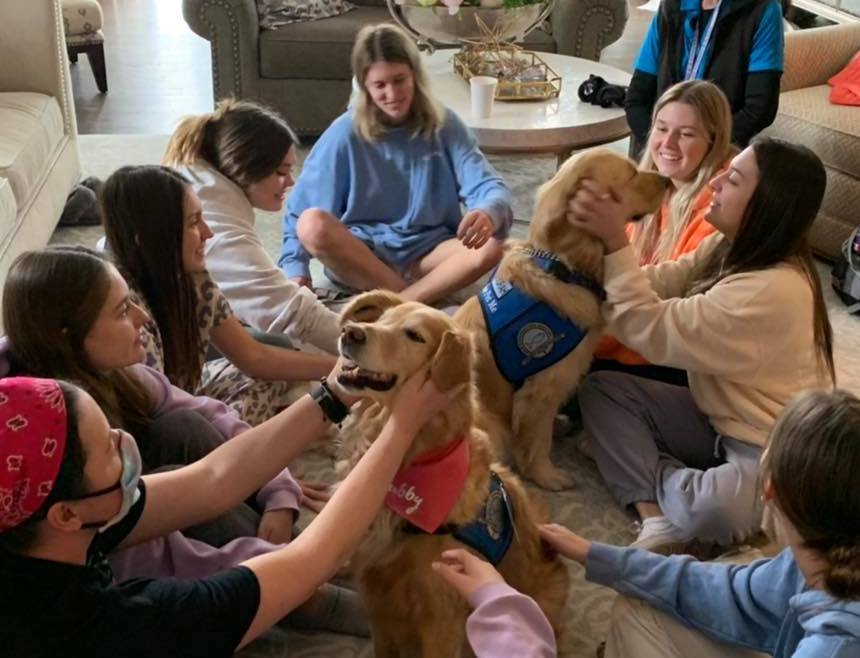 BOULDER, Colo. (KLKN)- Through all the tragedy in Colorado this week, four of Nebraska's comfort dogs, including one from Lincoln, were deployed to Boulder to help them heal.
BACKGROUND: 'Real horror and terror': Suspect identified in Colorado mass shooting
The dogs, Eddie, Joanna Katie, and Moses, attended a vigil last for the victims wearing vests that say "PLEASE PET ME".
The deployment leader, Bonnie, says the biggest reaction they get from people is smiles.
"The dogs really start up the conversation we really don't have to ask a lot of questions besides would you like to pet the dog…and they just start asking a lot of questions..even through the masks we can see people smile and you see the masks go up and that just touches our hearts when you see that," Bonnie told us.
The dogs will be in Boulder for the weekend. For more information on the K-9 comfort dogs, follow this link.