'Real horror and terror': Suspect identified in Colorado mass shooting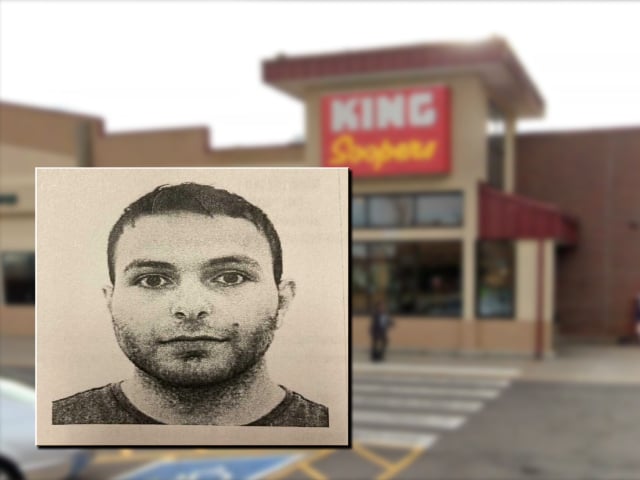 Highlight from the Boulder Police Department's press conference. 
BOULDER, Co. (KLKN) — ABC aired a Special Report at 9:30 a.m. CDT featuring a press conference by the Boulder, Co Police Department.
BACKGROUND: BOULDER SHOOTING UPDATE: 10 killed, including police officer, suspect in custody
Monday afternoon a shooter opened fire at a Boulder supermarket, King Soopers. The suspect has now been identified as Ahmad Alissa, 21, of Arvada. He is being charged with ten counts of murder in the first degree.
Ten people, including a police officer, were killed during the mass shooting.
The officer has been identified as 51-year-old Eric Talley, who had been with the department for over ten years. He was the first officer on the scene when he was fatally shot.
"Not only did we lose 10 lives, but this is real horror and terror for all of us," stated Colorado Governor Jared Polis.
Wounded, Aissa was taken into custody, according to Boulder Police Department's Commander Kerry Yamaguchi. It is unclear what his motivation was behind the shooting.
"We will hold the evil do are responsible to the full extent of the law for his actions," said Polis. "And we will always remember the victims of the King Soopers shooting."
Alissa has been hospitalized since the tragedy but is expected to be released Tuesday morning.
Names of the deceased
Denny Stong, 20
Neven Stanisic, 23
Rikki Olds, 25
Tralona Bartkowiak, 49
Suzanne Fountain, 59
Teri Leiker, 51
Officer Eric Talley, 51
Kevin Mahoney, 61
Lynn Murray, 62
Jody Waters, 65