Nebraska law enforcement using drug to save lives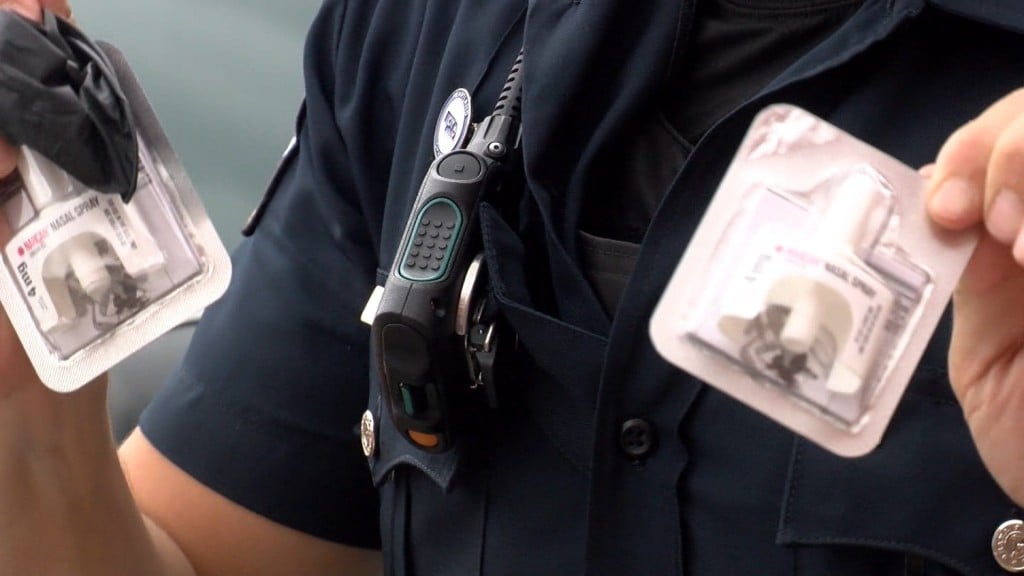 Officers Andrew Ray and Christopher Smith have been with Omaha Police Department since 2015.
They said they've responded to dozens of opioid calls over the years–more recently, on May 27.

"It first came on as an overdose," Ofc. Ray said. "And so we really didn't know if it was drugs or alcohol. And as we were on our way to the house, it was further updated that the suspect had overdosed on heroin."

"He was blue in color," Ofc. Smith said. "We checked his pulse, he had a very faint pulse – kind of shallow sporadic breathing. So with the information we were provided, plus the signs we saw, it was apparent he was suffering from an opioid overdose."

But it was not too late for the man.
Officer Smith pulled out Narcan nasal spray, an emergency treatment that blocks or reverses the effects of an opioid overdose.

"That was the first time I ever used Narcan," Smith said. "And it worked in this case."

The officers store their Narcan in their vests, where it's more easily accessible instead of being in their cars, work bags or pockets.
They said the drug can save lives.

"There's several instances where we arrive on scene before medics do and those minutes can be crucial when someone is suffering from an opioid overdose," Smith said.

And it's not only Omaha police using the drug to save lives.
On Tuesday, a state patrolman used it in central Nebraska, near Broken Bow, to revive a suicidal person who overdosed on opioids. They kept the person alert until an ambulance arrived.

The state patrol said that is exactly why they have all their troopers carry Narcan. They're carrying a valuable tool that can save a life.