Nebraska soccer begins conference play with a loss to Purdue 3-1
After starting the season 3-0 the Huskers have dropped five out of their last six contest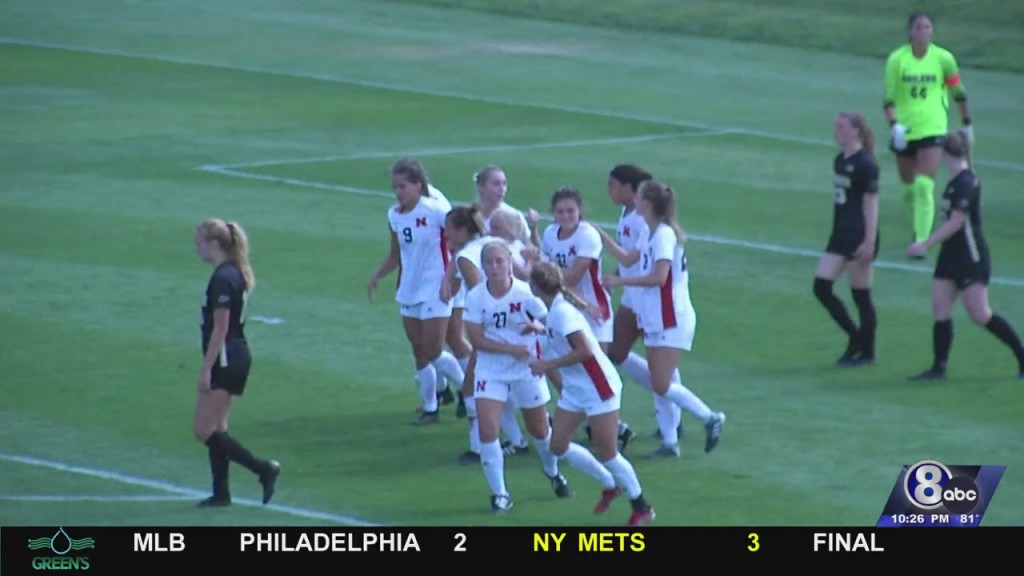 Lincoln, NEB.- The Nebraska soccer team took the pitch at home Sunday afternoon to begin Big Ten Conference play against Purdue. Click the link above for highlights. Below you'll find match information courtesy of Nebraska Athletics.
Lincoln, Neb. – The Nebraska soccer team (4-5-0, 0-1-0 Big Ten) fell to Purdue, 3-1, in the Big Ten opener for both teams at Hibner Stadium on Sunday afternoon. 
 
Purdue was led by Emily Mathews' hat trick as she was the only Boilermaker to score. In the first half, Mathews found the back of the net in the 15th minute off assists from Gracie Dunaway and Grace Walsh. 
 
The Huskers responded in the 17th minute with a goal of their own. Sophomore Reagan Raabe scored her team-leading sixth goal of the season. Raabe headed a corner kick from fellow sophomore Gwen Lane, her second assist of the season. 
 
At the half, Purdue held a 7-5 advantage in shots, while the Huskers edged the Boilermakers in saves 3-2. 
 
In the 70th minute, Mathews dribbled through defenders and scored her second goal of the game. In the 89th minute, the story was the same as Mathews completed her hat trick. 
 
Despite taking 13 shots and six shots on goal, the Huskers were unable to capitalize. 
 
Junior goalkeeper Makinzie Short was one of two Huskers to play the full 90 minutes on Sunday. Short made her fourth start of the season and tallied four saves against the Boilermakers and now has 11 on the year.  
 
Senior Grace Brown also played the complete game and recorded one shot in the second half. 
 
The Huskers return to action on Thursday when they travel east to face Maryland, starting at 6:00 p.m. (CT). The Terrapins are 4-3-2 with an 0-1-0 mark in Big Ten play.