Nigerian man sentenced for scheme that defrauded two Nebraskans out of $163K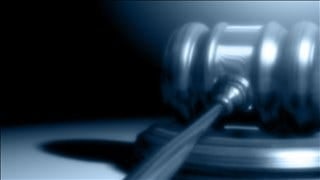 A Nigerian man was sentenced for a wire fraud scheme that resulted in millions of dollars being lost – including by some Nebraskans.
United States Attorney Joe Kelly said that Pelumi Fawehinmi, age 38, of Nigeria, was sentenced Friday to six years in prison and three years of supervised release. Fawehinmi will also be ordered to pay restitution, the amount of which will be determined later.
Fawehinmi was part of a scheme that targeted businesses by sending 'spoofed' e-mails to thousands of businesses across the country. The e-mails appeared to be from company leaders asking employees to conduct wire transfers.
Kelly said the scam was primarily conducted from Nigeria where Fawehinmi was living.
In total, businesses lost more than $6 million. Two Nebraskans fell victim to the scheme, losing approximately $163,230.
Investigators learned in 2017 that Fawehinmi was planning a trip to the U.S. and arrested him when he arrived in New York.
Adewale Aniyeloye, who was involved in the scheme with Fawhinmi, was sentenced to eight years in prison in February.