One dead after a three car crash on O Street, Lincoln Police say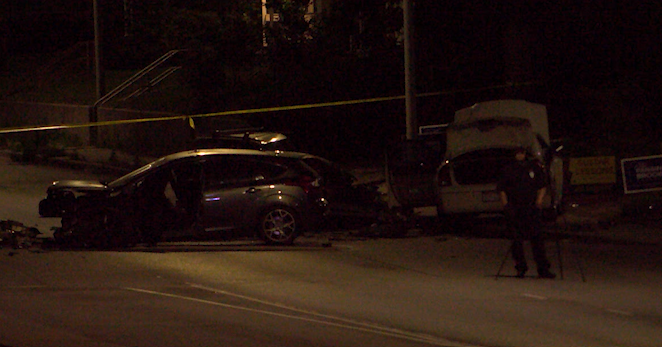 LINCOLN, Neb. (KLKN) – A 19-year-old man from Lincoln is dead after a fatal crash on O Street that took place Saturday evening, Lincoln Police say.
The accident occurred at 37th and O Streets at 9:26 p.m. when a Ford was traveling westbound on O Street.
The Ford crossed the center median and struck a Subaru traveling eastbound on the inside lane of traffic, police say.   The collision pushed the Subaru into a Crysler which was also traveling eastbound.
Once officers arrived, the 19-year-old driver of the Subaru was taken to a local hospital where he later died of his injuries, police say.
The two occupants of the Crysler were treated at the scene and later released.
According to police, the driver of the Ford left the scene on foot.  Investigators have video of the suspect and are currently trying to locate him.
Lincoln police have asked that the driver turn himself in or that his friends and family provide necessary information for investigators to find him.
Anyone with information on the crash is urged to call Lincoln Police at 402-441-6000 or Crime Stoppers at 402-475-3600.
Investigators are also looking for video or photographs from the accident.