Pfizer seeking FDA's full approval for vaccine
Pfizer recieved an emergency use authorization for their covid vaccine in December, now they're looking to get fully approved in the US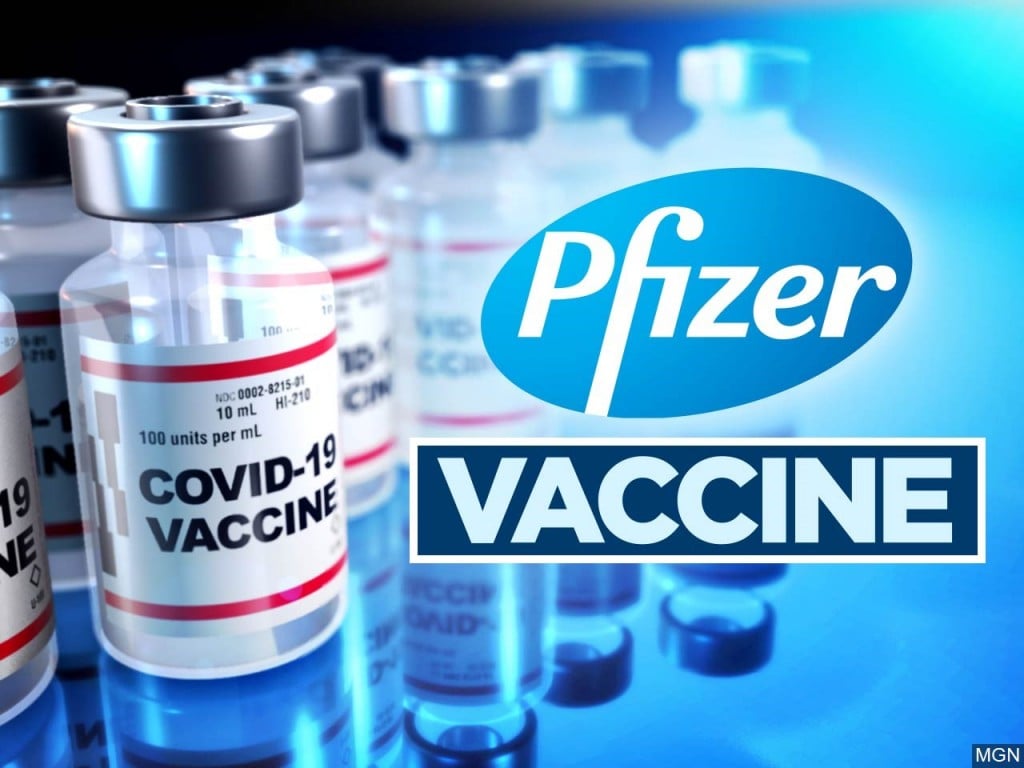 LINCOLN, Neb. (KLKN)- Pfizer and BioNtech have announced that they're going to begin the process to get full approval from the FDA in the U.S. for their covid-19 vaccine.
In December, the Pfizer vaccine was granted "emergency use authorization" (EUA) for their vaccine to be distributed in the U.S.
EUA's are granted for emergency situations like a pandemic.
SEE ALSO: Nebraska woman dies from COVID, after being vaccinated
This makes them the first covid-19 vaccine maker to request full approval in the states, officials say it will likely take a number of months for the FDA to review Pfizer's additional data and make a decision.
They'll be initiating what's called a Biologics License Application (BLA) with the FDA to approve their vaccine for those 16 years and older.
Pfizer's submission shows the company has faith its vaccine is effective enough to meet the stringent BLA requirements, which includes at least six months of safety data from a majority of the participants in a large, Phase 3 trial. The current EUA required only two months of safety data.
"We are proud of the tremendous progress we've made since December in delivering vaccines to millions of Americans, in collaboration with the U.S. Government," Albert Bourla, Pfizer Chairman and Chief Executive Officer, said in a statement Friday. "We look forward to working with the FDA to complete this rolling submission and support their review, with the goal of securing full regulatory approval of the vaccine in the coming months."
As of now, Pfizer says it's delivered over 170 million doses in the USA.
CORONA CONTINUED: Parents have differing opinions about vaccinating 12-to-15-year-old children
"… the BLA submission is an important cornerstone of achieving long-term herd immunity and containing COVID-19 in the future," Ugur Sahin, M.D., CEO and Co-founder of BioNTech, said in a statement. "We are pleased to work with U.S. regulators to seek approval of our COVID-19 vaccine based on our pivotal Phase 3 trial and follow-up data."
The other covid-19 vaccine manufacturers that were given a EUA in the U.S. are Moderna and Johnson & Johnson. Moderna announced on Thursday that they intend on starting the BLA process later in May.